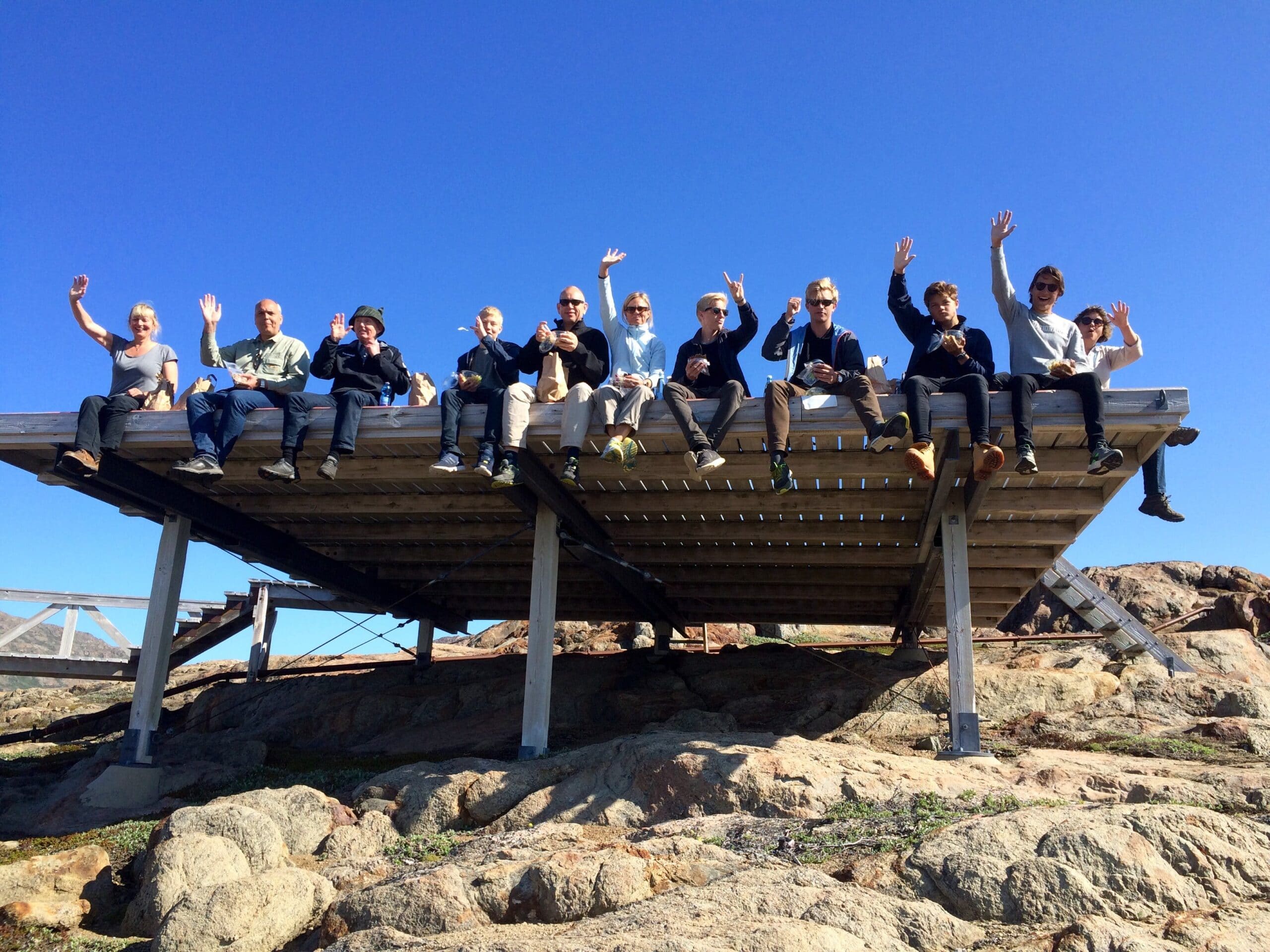 Guided hikes in Greenland
The nature in Greenland is huge and so amazing. Just up the hill and you will feel the silence and be one with the great nature.
There are many marked hiking trails in Greenland, and you can rent some gear at the local operators so you can go out yourself and go as you feel like.
If you feel a bit insecure or just want a hike with a guide who can tell you all about the area, some historical stories and show you the best way around etc. then you can also buy a guided tour.
There are many opportunities around Greenland to go on an ice cap tour.
The picture above is a guided hike to the ice cap from the Eqi lodge, 90 kilometers from Ilulissat. You'll need a boat ride from Ilulissat to Eqi – the calving glacier, which takes 3-5 hours. You'll arrive at Eqi lodge after 2 hours in front of the calving glacier with a Greenlandic lunch buffet. You'll have the day in Eqi lodge with the opportunity to hike to the glacier and the moraine. Then you stay in a hut the first night, with an amazing view of the glacier. Next morning you'll hike to base camp where you'll spend the second night in a tent with an amazing view towards another glacier. The second day you hike to the top of the ice cap and return to the lodge, to catch the boat back to Ilulissat, unless you want to spend another night at the lodge. 
I have been a guide for 11 years, mostly in Ilulissat and I really love my job showing my beautiful country to visitors! The picture above is taken in Ilulissat with two of my colleagues from Greenland travel. I've known these for many years, ever since we all worked for World of Greenland.
Go on a guided tour and get new friends from around the world with whom you can share your amazing experiences! 
It's possible to go on a hike all year round, though you'll need more gear during winter and have less or no sun at all, depending on which part of the country you visit.
Other interesting travel blogs