Qaqortoq is Greenland's 4th biggest town with 3,000 inhabitants and it is a very beautiful town in Southern Greenland. 
The Qaqortoq museum is housed in the town's oldest building, which was built in 1804.  
The Qaqortoq museum contains the reconstructed 'Blue room' and 'Red room', where Knud Rasmussen and Charles Lindbergh respectively stayed overnight.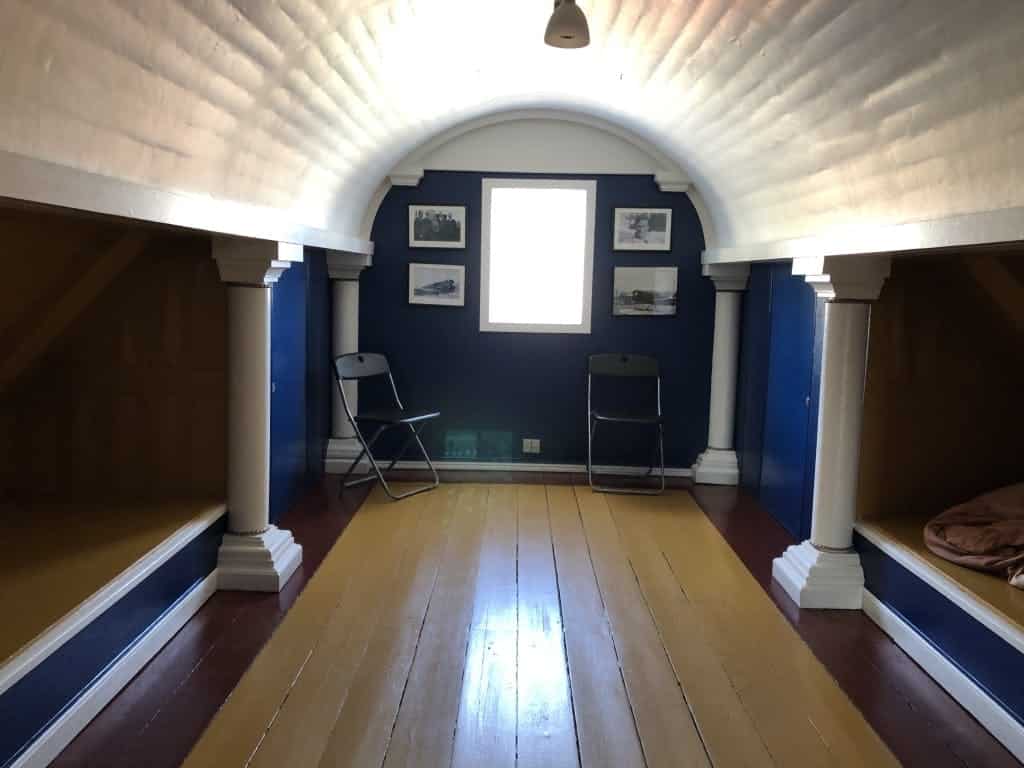 Mr. Rasmussen was the leader of a polar expedition and is a very known man in Greenland and Denmark. Charles was an American aviator.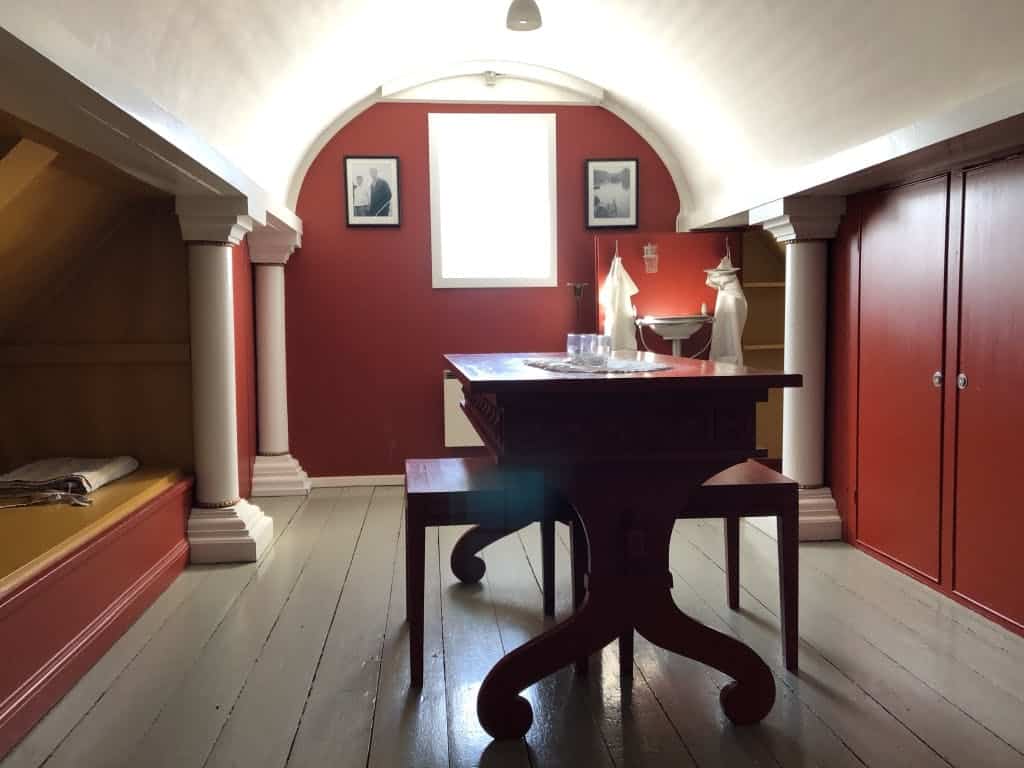 Once in a while, there are exhibitions with different artists, and this august there was this very colorful one.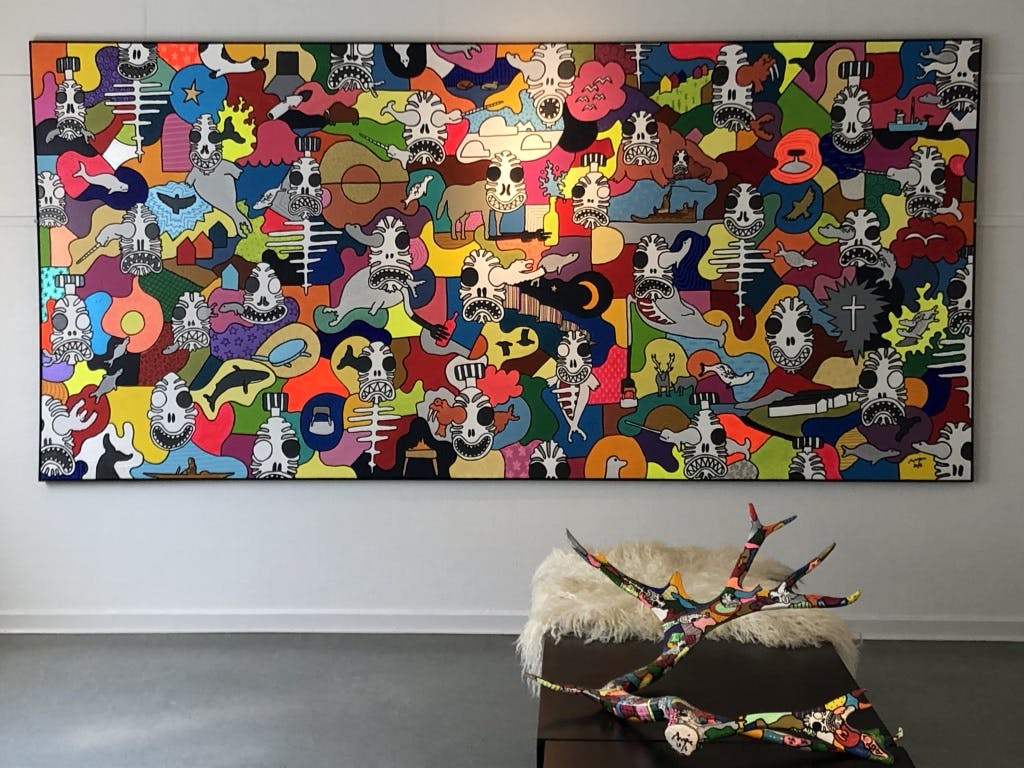 The faces you see are called Tupilak which means an ancestor's soul or spirit and was made to protect bad spirits. Today it is one of the most bought souvenirs for tourists. They are made of bones, teeth, and stones.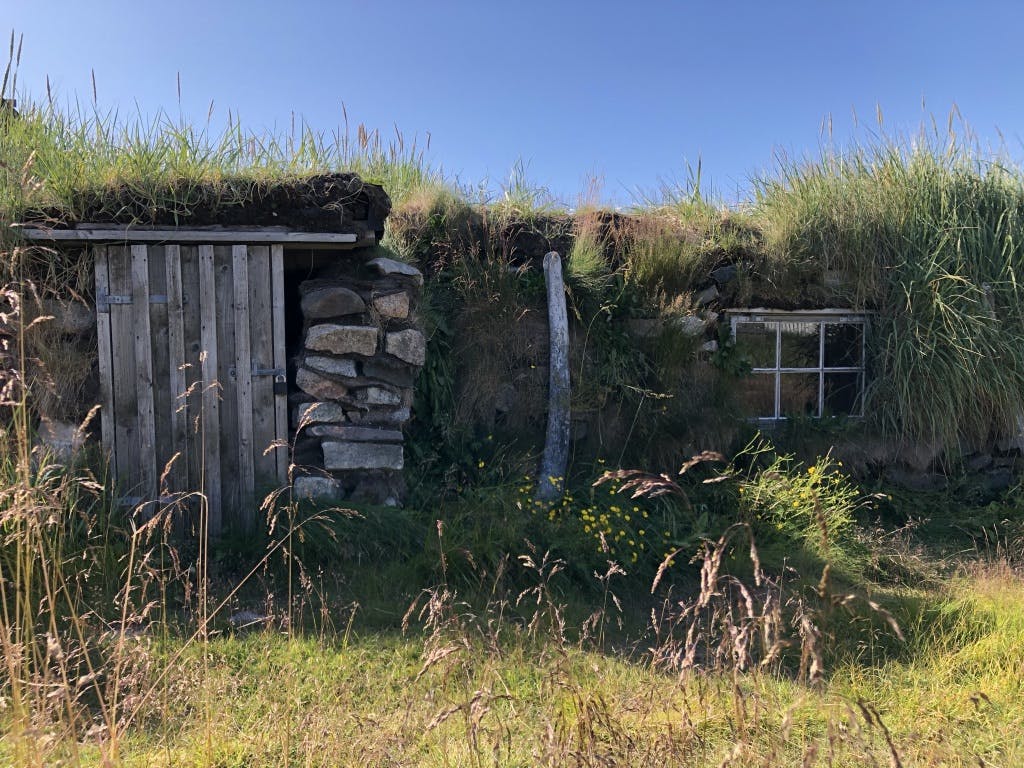 There is an old turf hut outside, so you get to see how Greenlanders lived before the Danes decided to modernize Greenland in the '50s. No one lives in these today, but back in the days, this was the house for the winter, while they stayed in tents during the summer.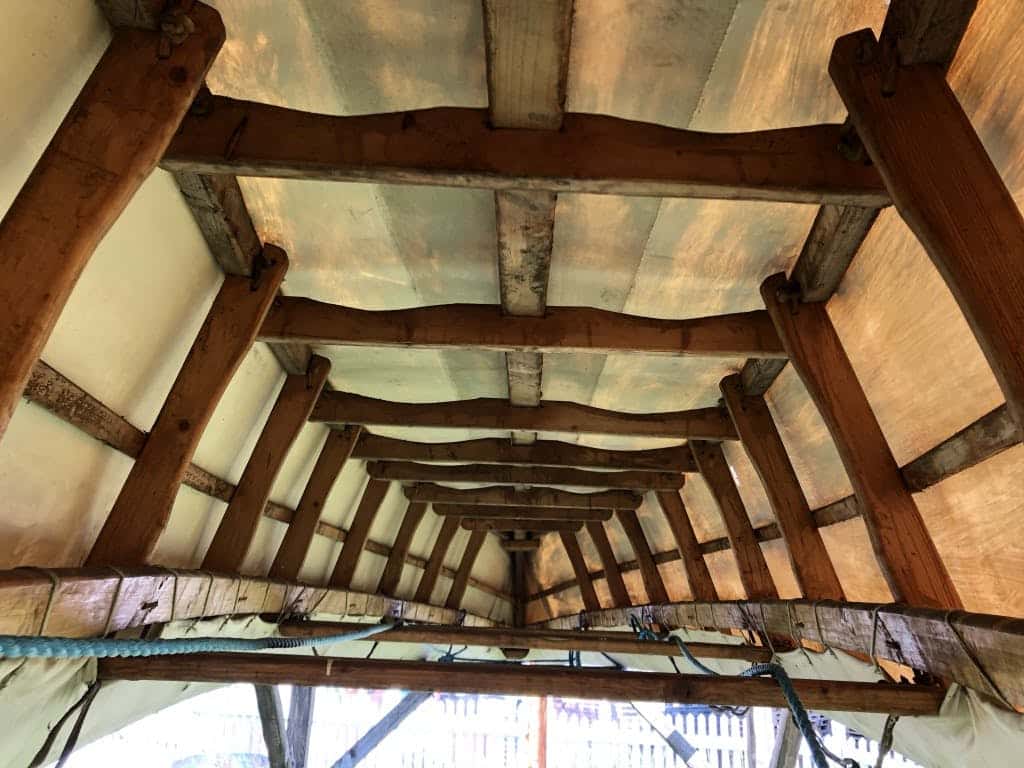 There is also a women's boat, which was used for the transportation of kids and belongings. The women would paddle this while the men used their kayaks. 
Other interesting travel blogs