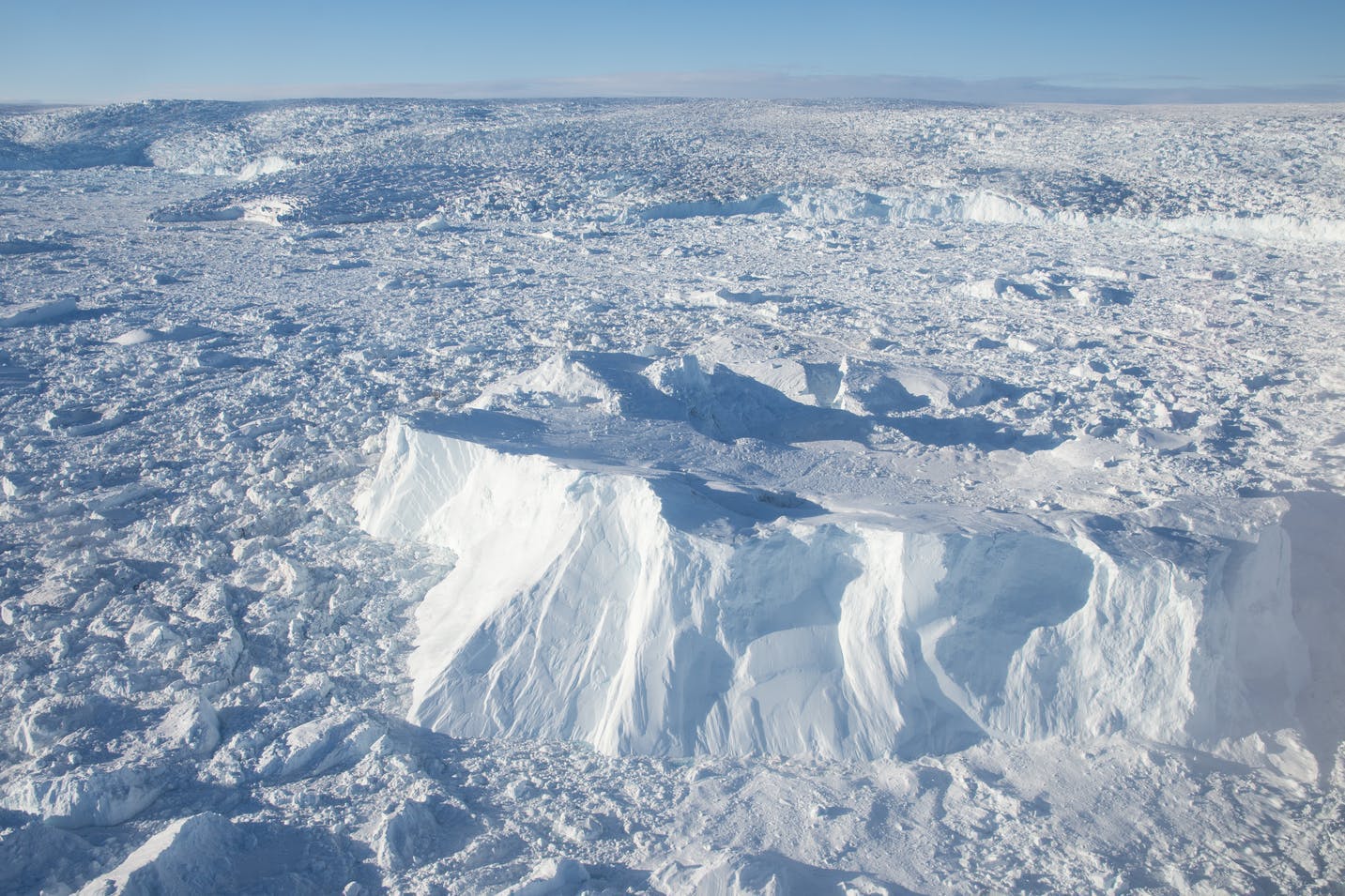 Sermeq Kujalleq | Ilulissat Glacier | Jakobshavn Glacier
The Sermeq Kujalleq Glacier feeds the UNESCO World Heritage Listed Ilulissat Icefjord and is one of the most famous and active glaciers in the world.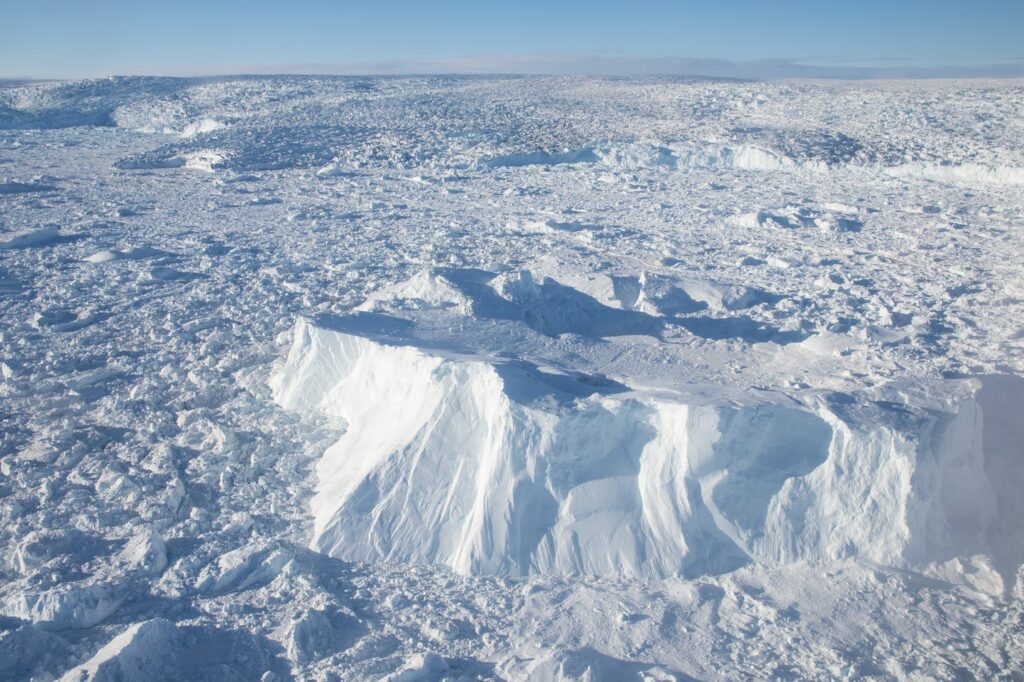 Alternatively known as the Jakobshavn Glacier or Ilulissat Glacier, Sermeq Kujalleq is located about 250km North of the Arctic Circle near the city of Ilulissat. It flows down from the Greenland Ice Sheet where it is estimated to drain about 6.5% (110,000 square kilometers) of the Inland Ice. The geography of the land under the Ice Sheet forces this large drainage system to be concentrated into a narrow stream, resulting in Sermeq Kujalleq being one of the fastest moving glaciers in the world – around 40m per day. It is also responsible for about 10% of all the icebergs in Greenland. 
A Retreating Glacier
Sermeq Kujalleq has been studied scientifically for more than 250 years. Between the 1700s and 1851, the glacier advanced gradually, but since then it has retreated significantly. In particular, in 2002, the entire ice front of the glacier broke up, resulting in a retreat of ~12km in one year.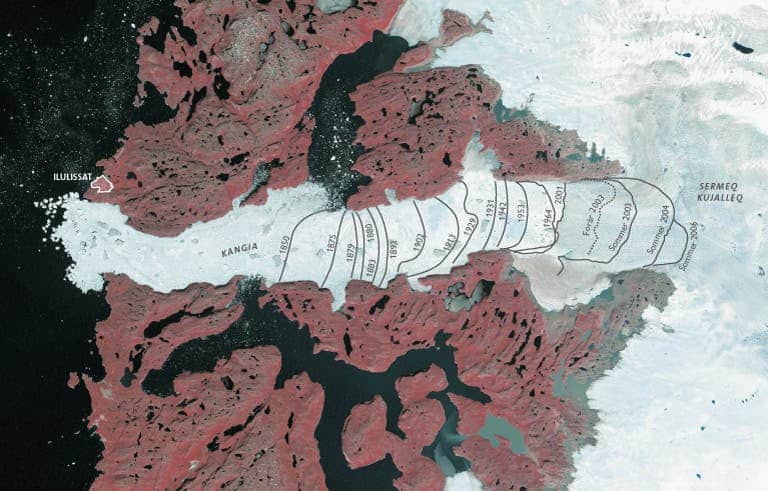 How to explore Sermeq Kujalleq
The only way to see the Sermeq Kujalleq Glacier itself is with a scenic flight, as the face of the glacier is located about 80km away from Ilulissat and not easily accessible. For this reason, many visitors to Ilulissat choose to visit the Eqi Glacier to see a glacier face up close and witness the frequent calving events.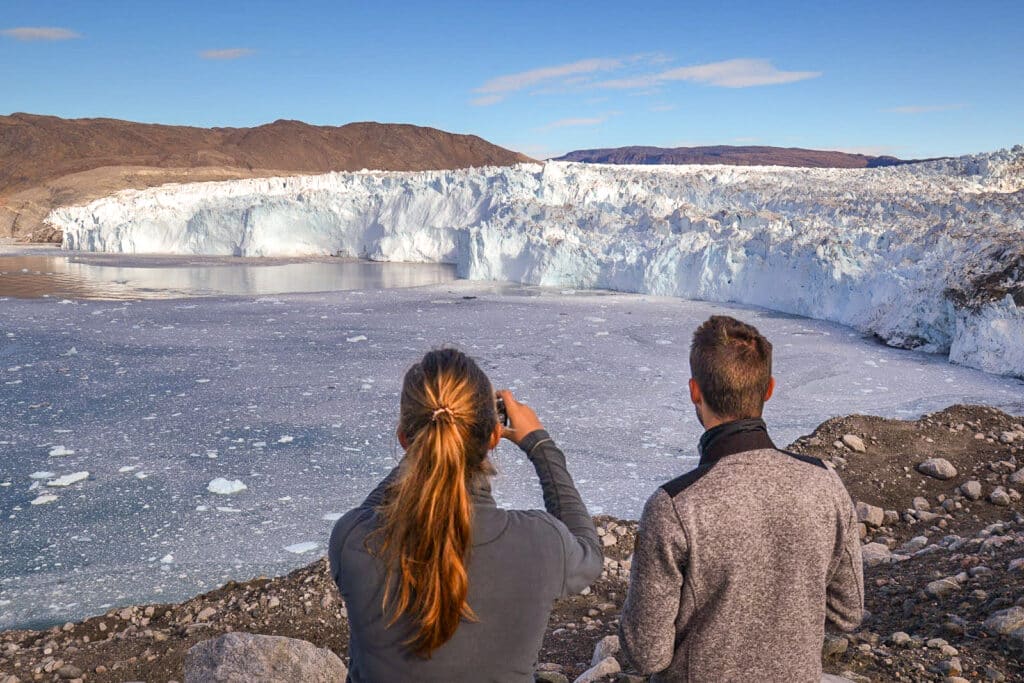 While it is not possible to visit Sermeq Kujalleq, there are many opportunities to explore the downstream result of the calving events from the glacier. The Ilulissat Icefjord is located ~2km to the South of Ilulissat and is easily reached by land or water.
For the best and most practical information about what there is to see and do around Ilulissat, including Sermeq Kujalleq, the Ilulissat Icefjord, and the Eqi Glacier, read our Ultimate Travel Guide to Ilulissat.
Other interesting articles