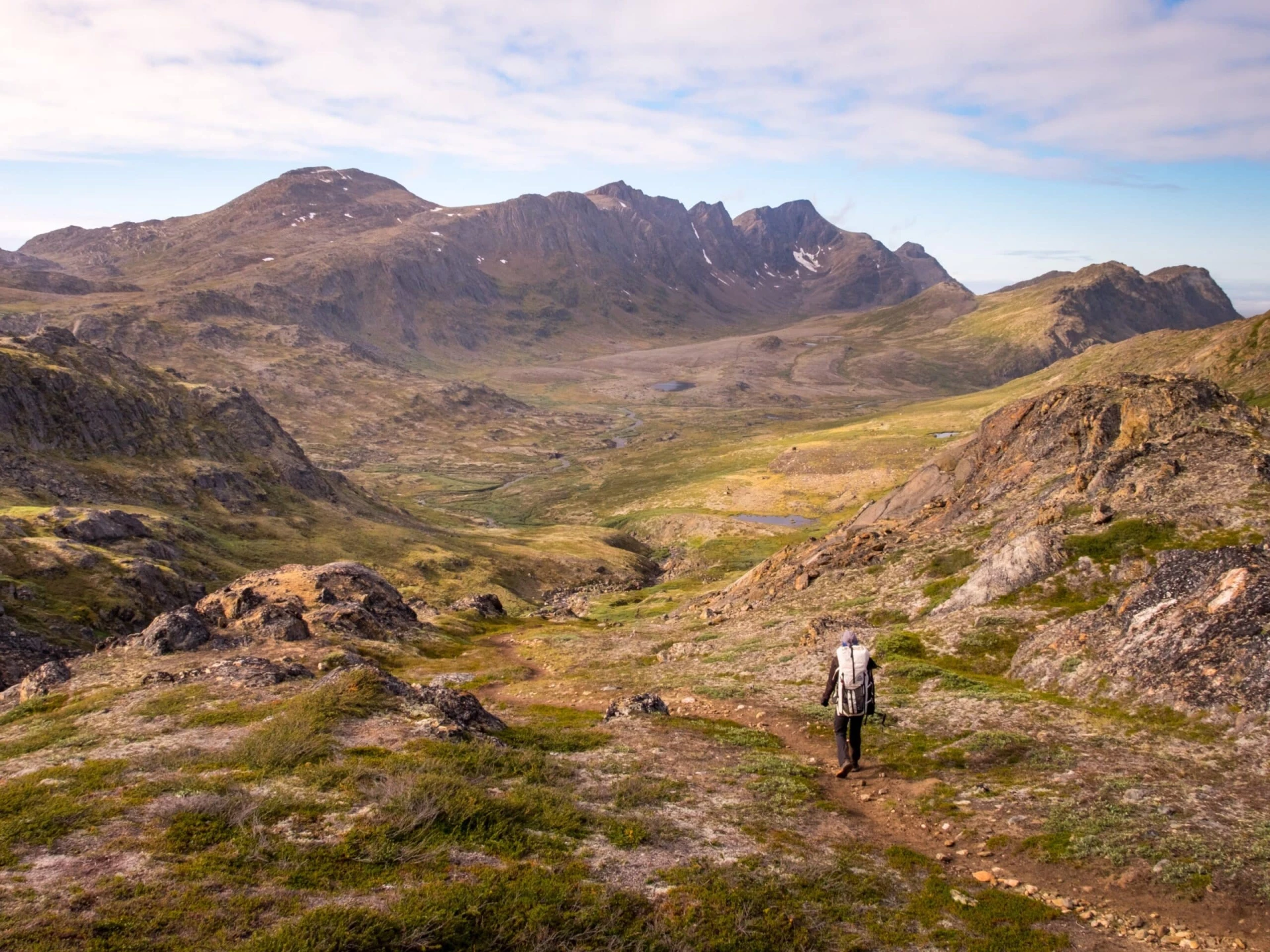 Best hiking trails around Sisimiut
From day hikes to week-long epic treks, the backcountry around Sisimiut has a wide variety of hiking trails for those to like to explore on foot. Read on to discover more about your hiking options near the city.
Sisimiut is Greenland's second-largest city. That being said, with a population of only 5,509 people (2019) it doesn't take long to walk to the outskirts of town and into the incredible backcountry that crouches on its doorstep. During Summer, this is a mecca for hiking. And no matter what your level of experience or fitness, there is a trail for you.
---
---
Town Walks
If you are not a keen hiker but looking for suggestions for where to walk around town, there are 3 main options.
Sallinnguit/Tele Island
To visit Sallinnguit is to walk back in time. What was originally an Inuit site for winter camping is now home to modern telecommunication equipment (hence the name, Tele Island), but there are still plenty of archaeological remnants visible.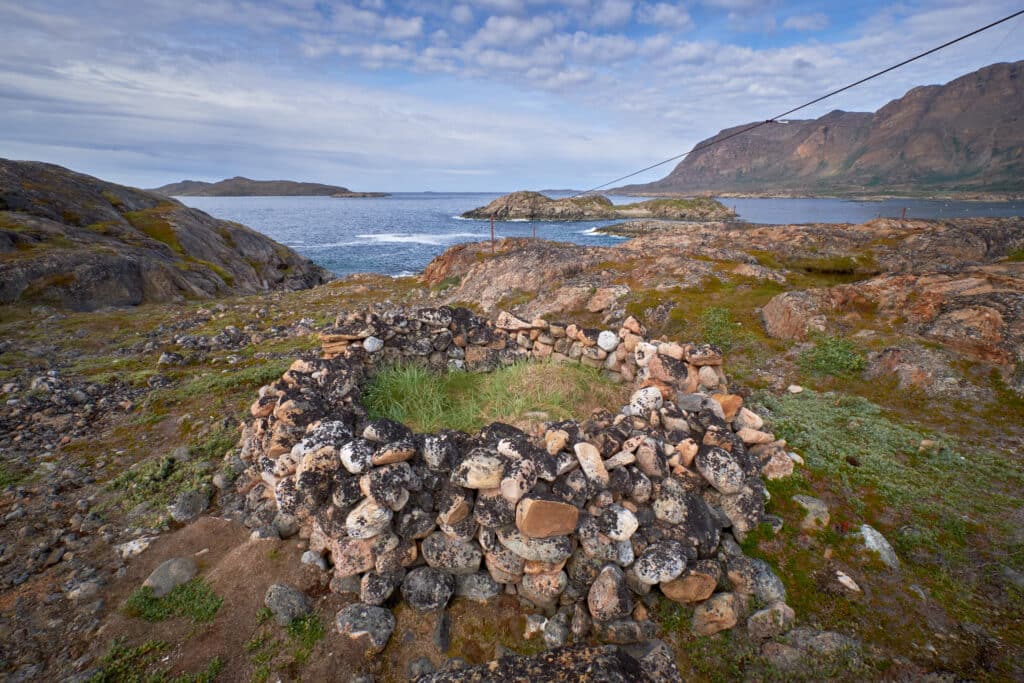 Take a guided tour to learn more about the Inuit way of life before the arrival of Europeans, and also to hear about the early days of colonization and more recent history of the area.
Difficulty: Easy – though you will be walking over uneven terrain.
Sisimiut Town Walk
Sisimiut is quite spread out. But if you are a keen walker and would like to explore areas that are not well frequented by visitors, the ~6km long "Town Walk" can guide you. Stroll along the beautiful coastal road, and visit several panoramic viewpoints that offer great views over Sisimiut and the surrounding area. Pick up a self-guided pamphlet with information on each stop in the reception of the Hotel Sisimiut.
An alternative is to cycle this route on an e-bike tour, rather than walking it. Learn more about the city from a knowledgeable guide, and let the electric motor take most of the hard work out of the experience by helping you up the hills.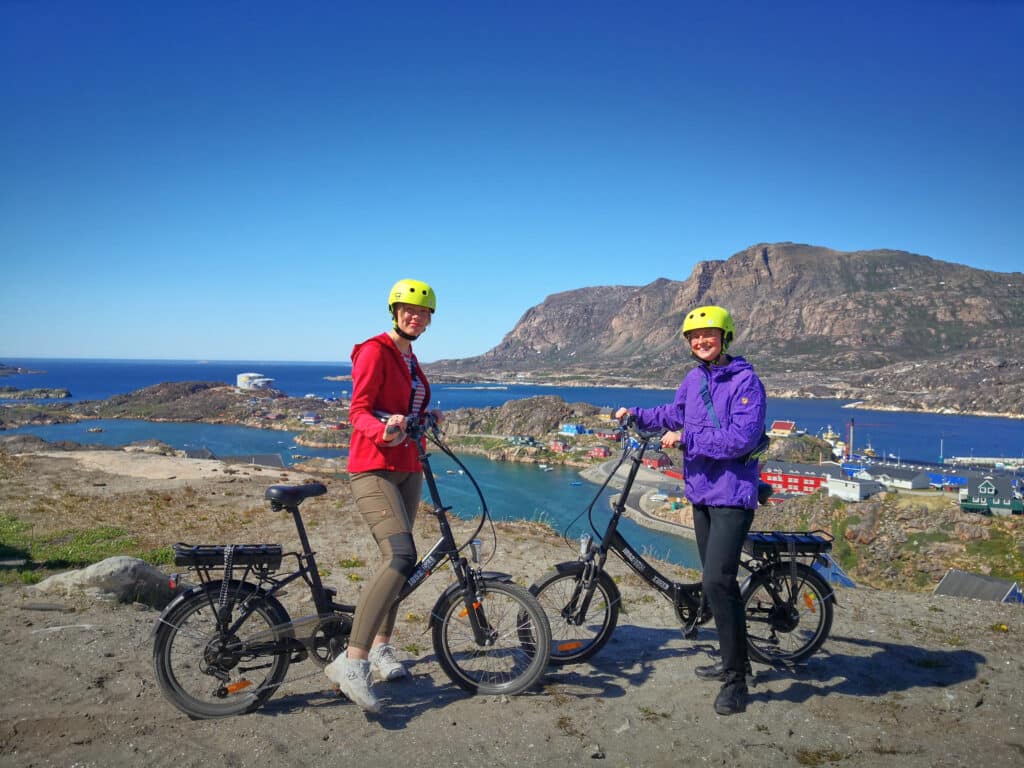 Difficulty: Easy
Art and Culture Memorials Walk
Sisimiut has a large number of sculptures and rock carvings located throughout the town. This ~7km long self-guided walk will introduce you to most of them and also encourage you into parts of the city that you otherwise probably wouldn't visit. Pick up a self-guided pamphlet with information on each stop in the reception of the Hotel Sisimiut.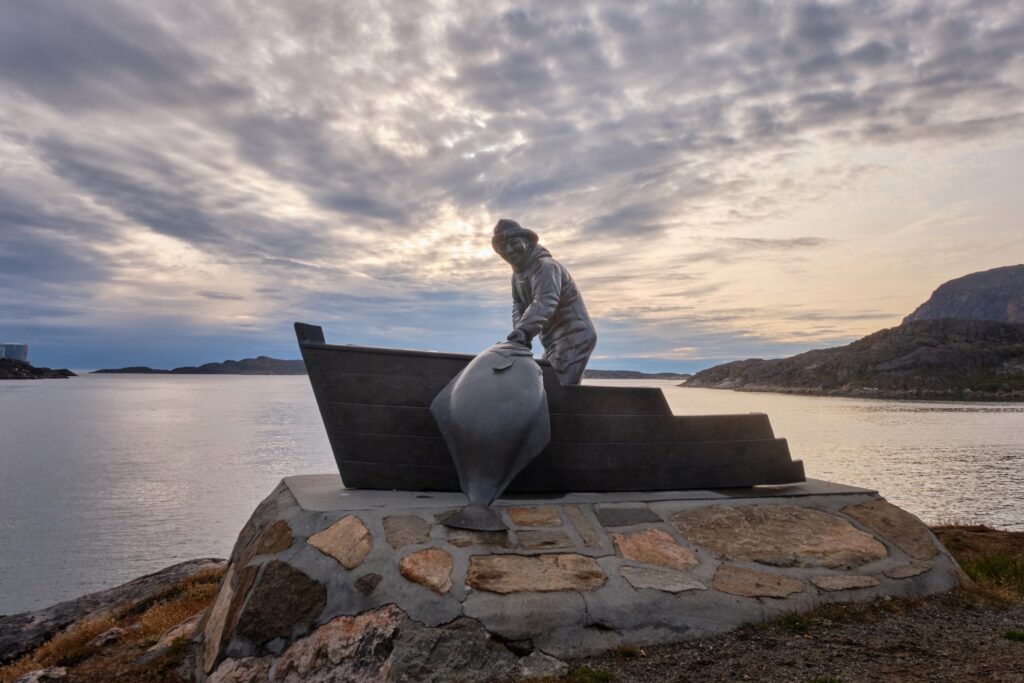 Difficulty: Easy
Note: it is possible to combine both the town walk and the art walk into a single longer walk – there is overlap.
Day Hikes
If you are wanting to get out and explore the backcountry around Sisimiut on foot, there are several day-hiking options.
Palasip Qaqqaa (Priest Mountain)
Palasip Qaqqaa is the mountain that rises directly behind the airport. It is the most popular day hike from Sisimiut and offers wonderful views over the city and David Straight from its summit at 551masl. It will take you about 3-5 hours for the return hike.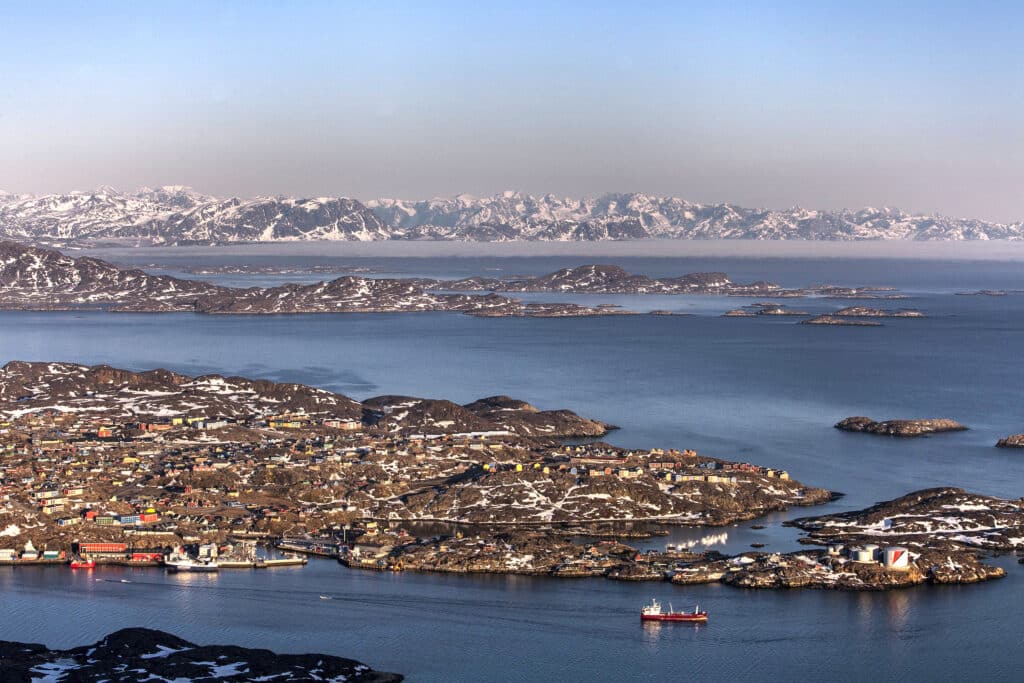 Difficulty: Easy
Abandoned settlement of Assaqutaq
Assaqutaq is a classic example of a small Greenlandic settlement that was shut down by the Danish government as part of its consolidation program in the 1960s. Abandoned since 1968, some of the buildings have been restored and are used for school excursions, but many still lie derelict – slowly crumbling into nothingness.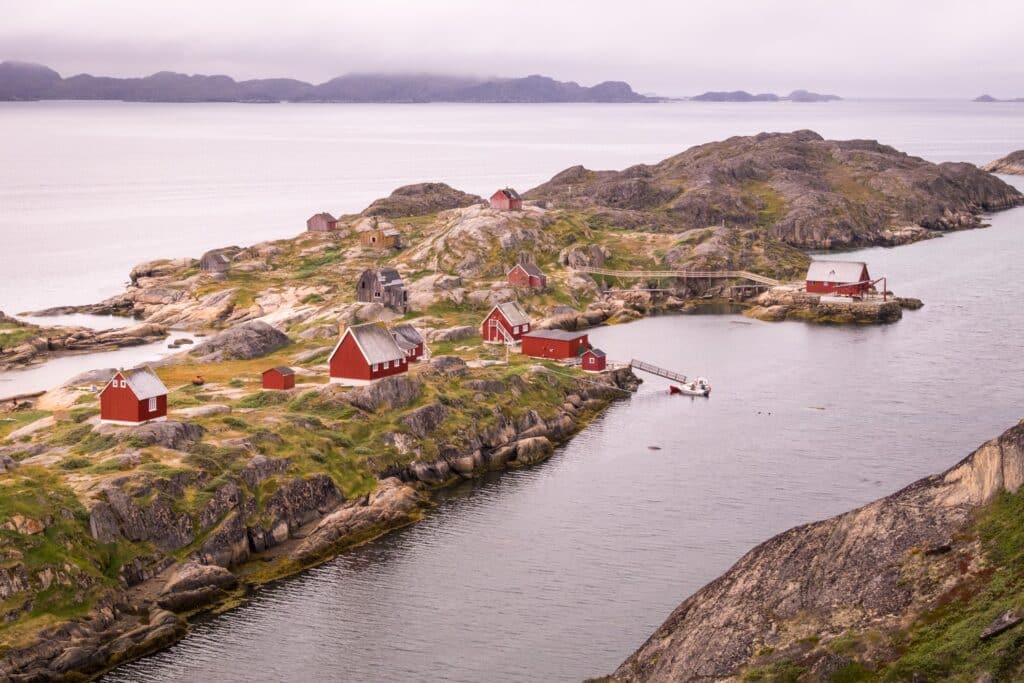 The settlement is only 10km from Sisimiut. The best way to visit is to take a boat transfer out and then hike back to town after exploring the remains of the village. The views of the fjord on your left and the mountains towering over you on the right are amazing!
Difficulty: Easy – Moderate – the hike does involve some boulder scrambling but is well-marked.
UFO Hike
For a completely different experience, hike out to a backcountry hut that is shaped like a UFO!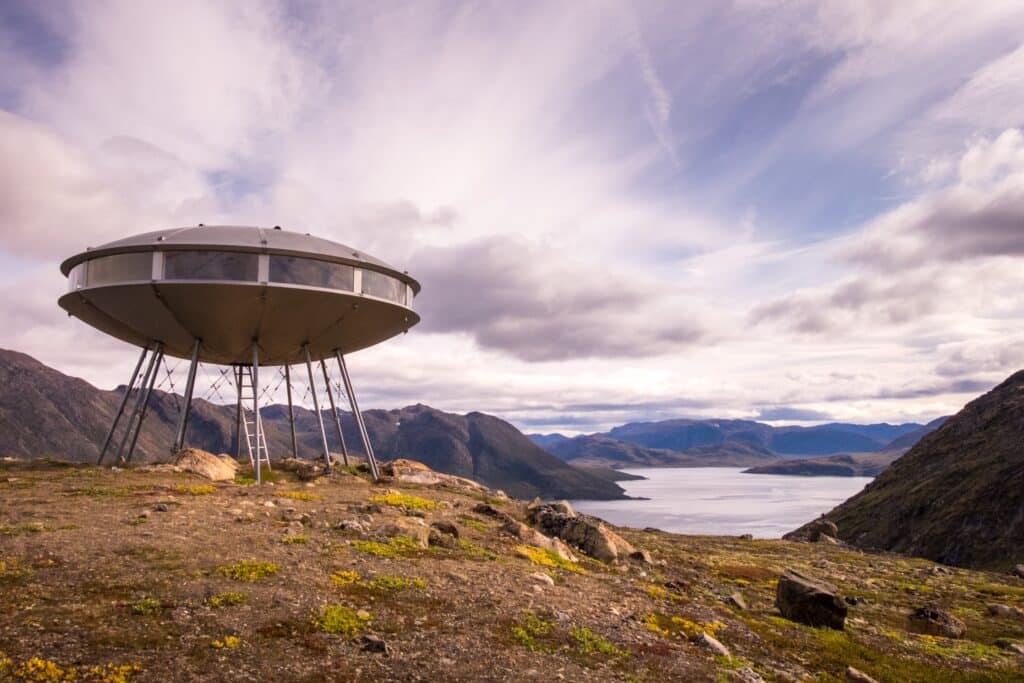 This ~24km return hike takes you along an absolutely stunning valley in the direction of the Kangerlusarsuk Tulleq Fjord. At the top of the 250m high pass you are greeted with a surreal sight – a UFO standing in the wilderness with a beautiful fjord below.
Difficulty: Easy-Moderate. The hike itself is fairly easy but there are parts that are not well-marked and you may end up bashing your way through the bushes. The other consideration is that it is a long day hike at 24km return.
Nasaasaaq Mountain
For experienced hikers, the 784m high pyramidal peak of Nasaasaaq Mountain offers a 360-degree panoramic view over Sisimiut and the extensive backcountry surrounding it. Note, however, that the last section – from the saddle to the summit – is technical and involves the use of ropes.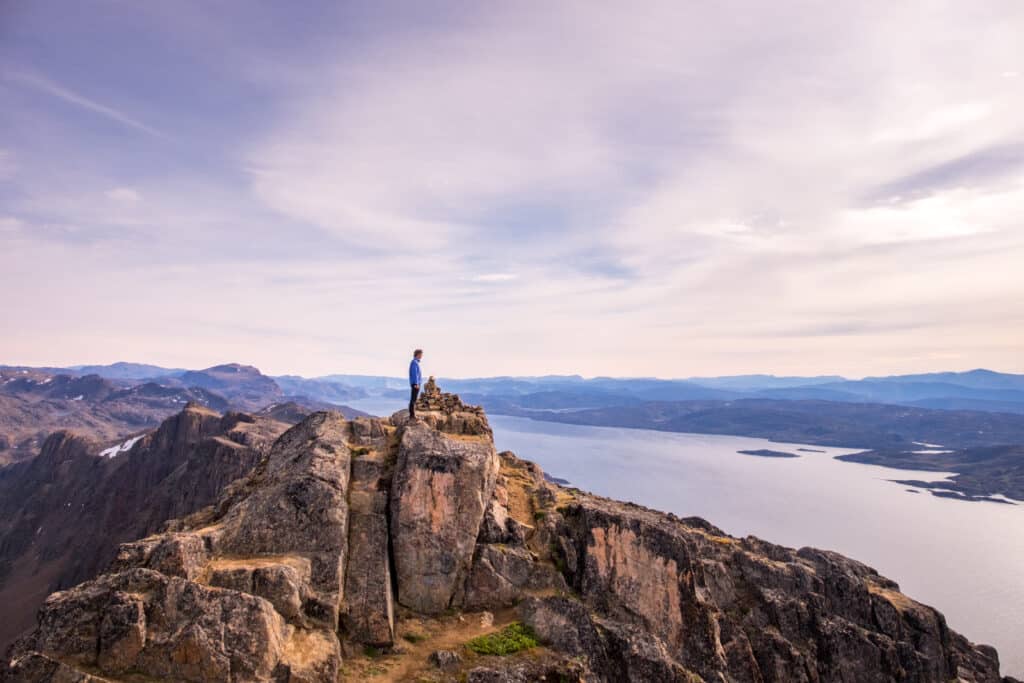 A worthwhile alternative if you are not confident to climb, is to hike to the saddle and then continue to the bluff that overlooks the city. It's a wonderful spot for a picnic if the weather is fine.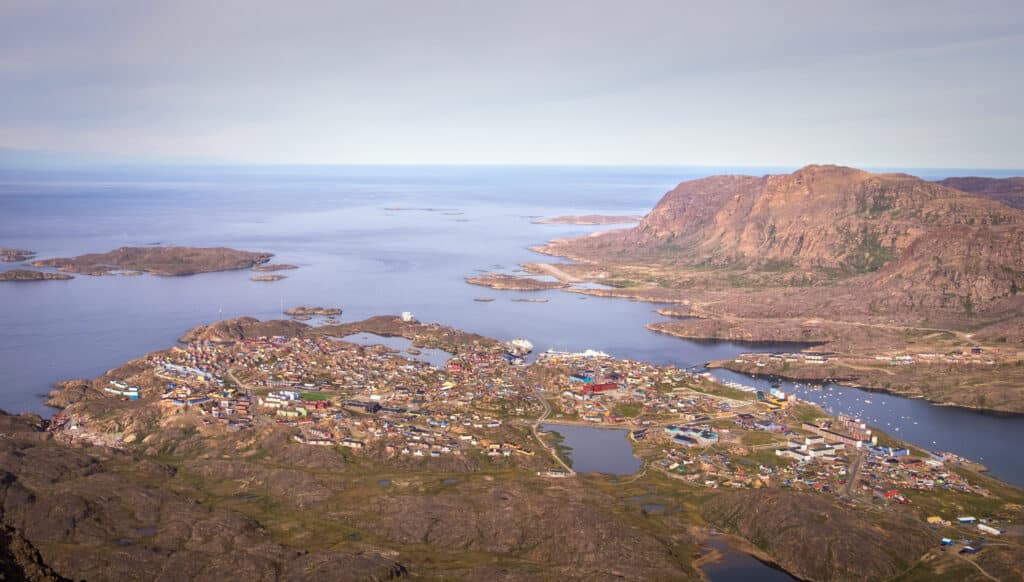 You can also take a guided tour that follows part of this route.
Difficulty: Moderate – Hard. Only attempt the last part to the summit if you are an experienced hiker.
Multi-day Treks
The backcountry around Sisimiut is extensive and offers an open invitation to explore for self-sufficient, experienced hikers. There is one well-marked, multi-day trail that is only now growing in popularity.
Arctic Circle Trail
The Arctic Circle Trail is an epic 160km long trail and the most famous long-distance trek in Greenland. As the name suggests, it essentially follows the latitude of the Arctic Circle between Sisimiut and Kangerlussuaq, with an extension all the way to the Greenland Ice Sheet.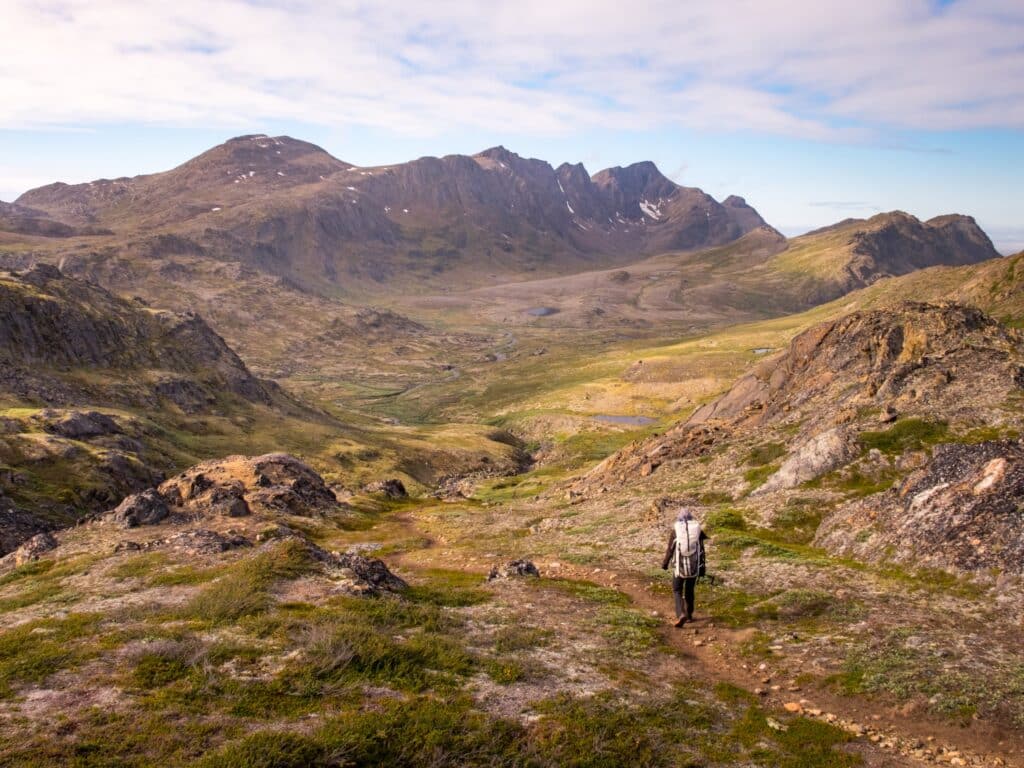 It is a very remote trail with no phone coverage (best to take a personal emergency beacon), and nowhere to buy additional supplies. Hikers must be self-sufficient and carry everything they need for the entire journey with them (usually between 8 and 10 days).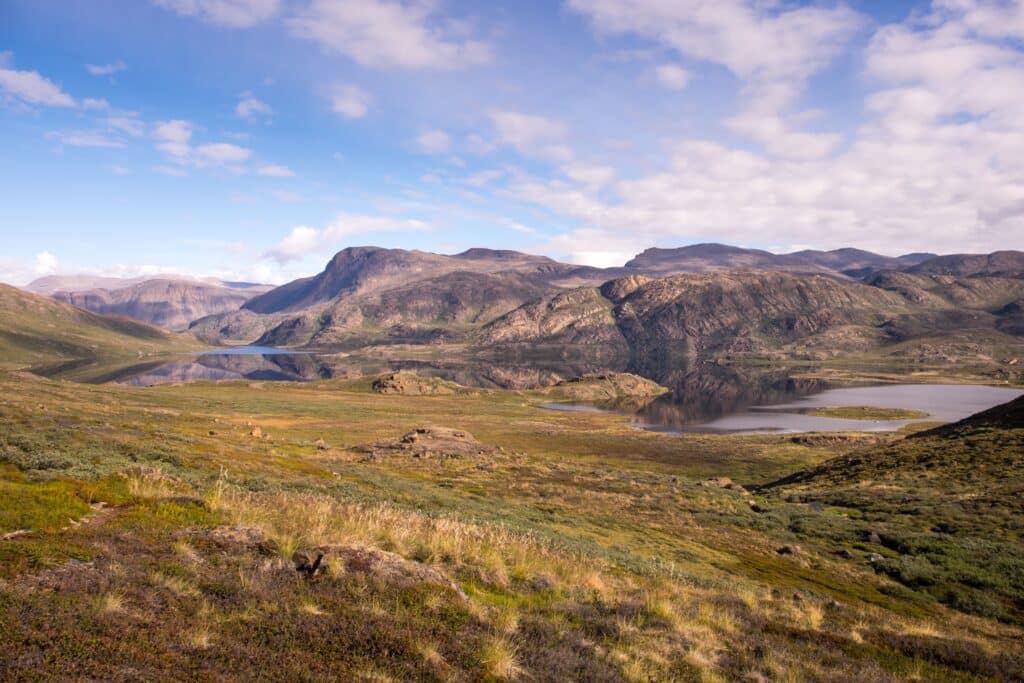 Although historically most trekkers have started in Kangerlussuaq, an increasing number are now choosing to start from Sisimiut. It is a fascinating journey that showcases the geographical effects of the retreat of the glaciers – the mountainous terrain near the coast slowly giving way to rolling arctic tundra as you hike from areas that have been exposed and weathered for longer, to areas that have only relatively recently emerged from under the glaciers.
There are two great online resources for this hike – Visit Greenland's Go-to Guide to the Arctic Circle Trail and a trail-notes description of the route at The Arctic Circle Trail.
Difficulty: Moderate – Hard. The route itself is not technically challenging for hikers used to trekking for many days with a heavy pack. If you are not experienced in long-distance hiking, you will likely consider this a difficult hike.
---
---
Other interesting articles