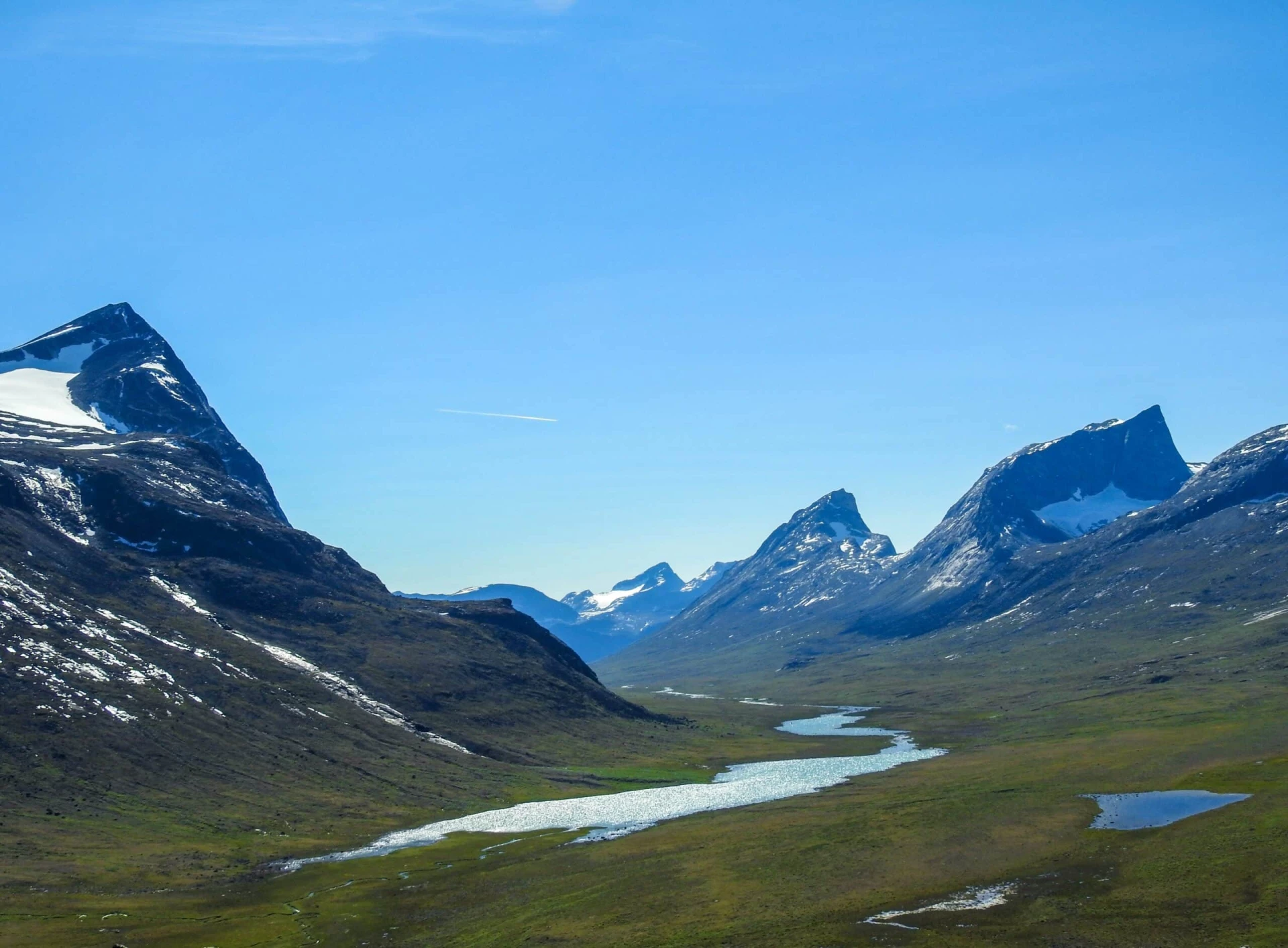 Hiking in the Nuuk Fjord
My Girlfriend and I recently went hiking between Qooqqut and Kapisillit, You can see the route in the drawing below; the hike takes about 3 days.
We were dropped off by boat in Qooqqut during the evening, so we just immediately put up a tent near the restaurant and cabins, and went off hiking the next morning. You can easily choose to sail in the morning and then just immediately start hiking. The stars show where we camped as well as the final destination.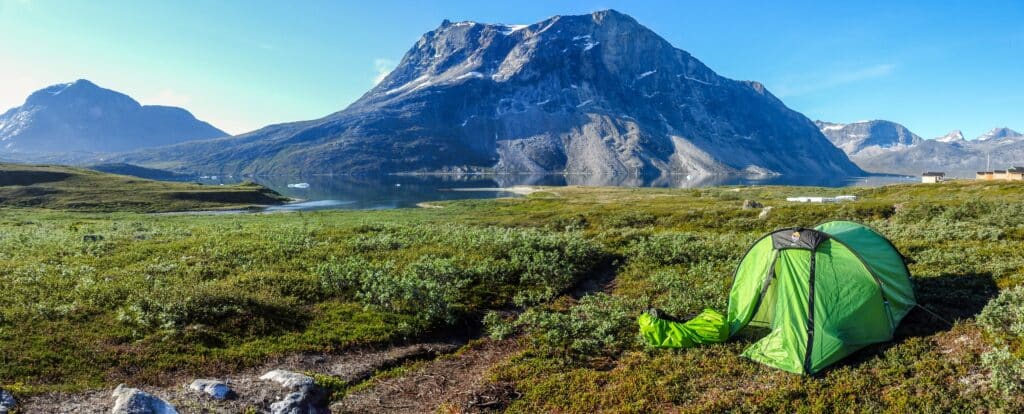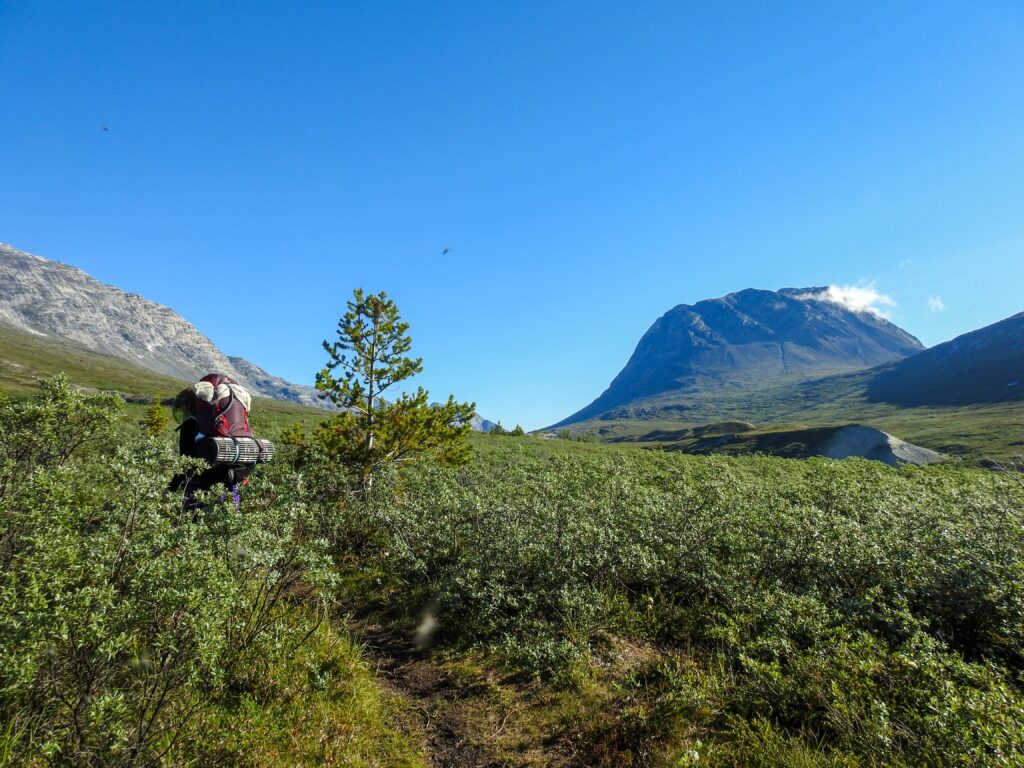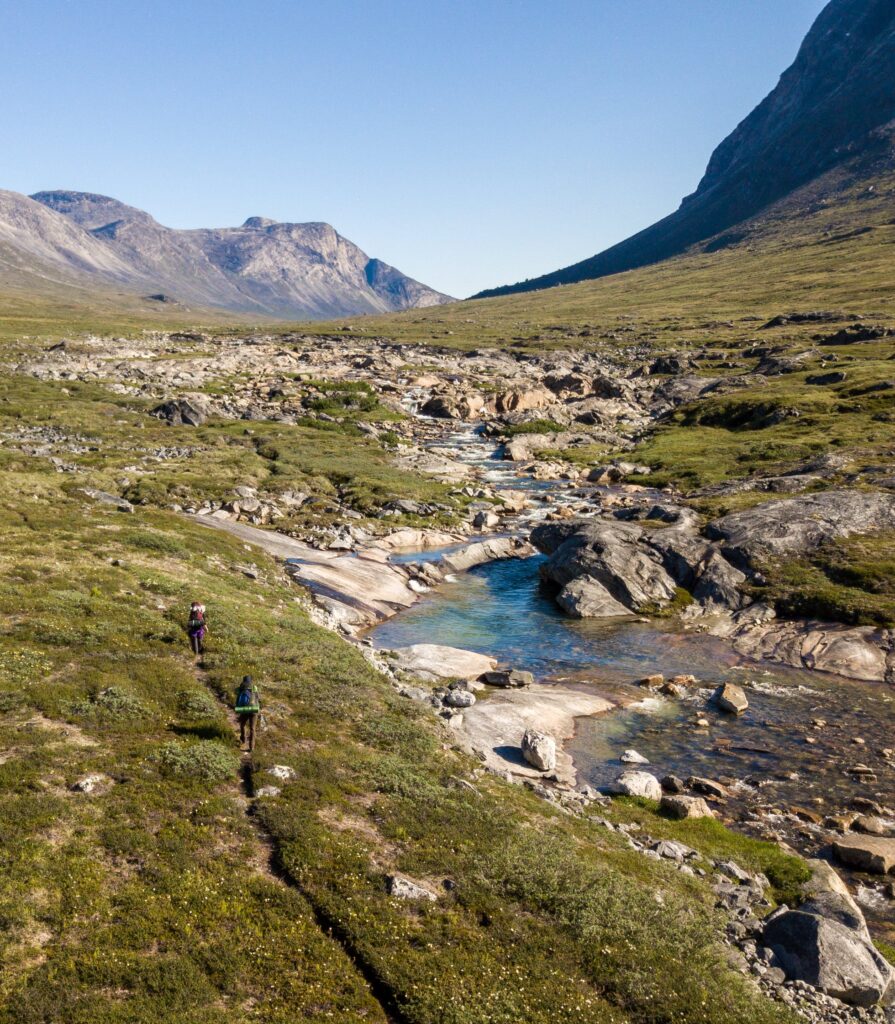 The hike starts off pretty easy, you just follow along the river throughout the valley.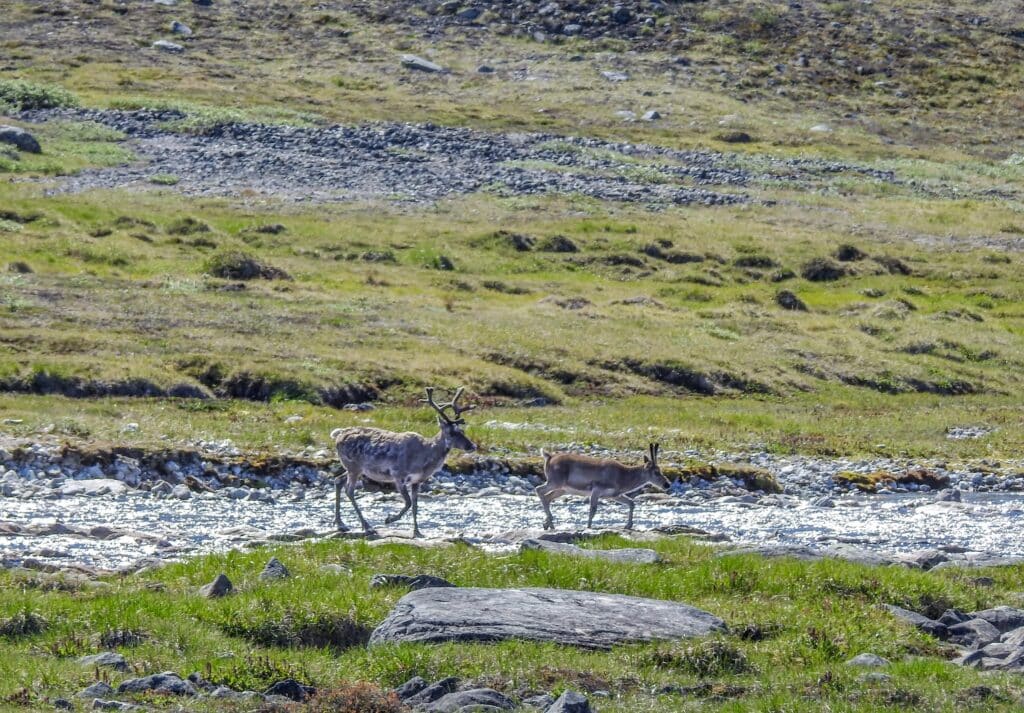 During our lunch break we actually saw 8 reindeers, and they came pretty close before they realised we were there.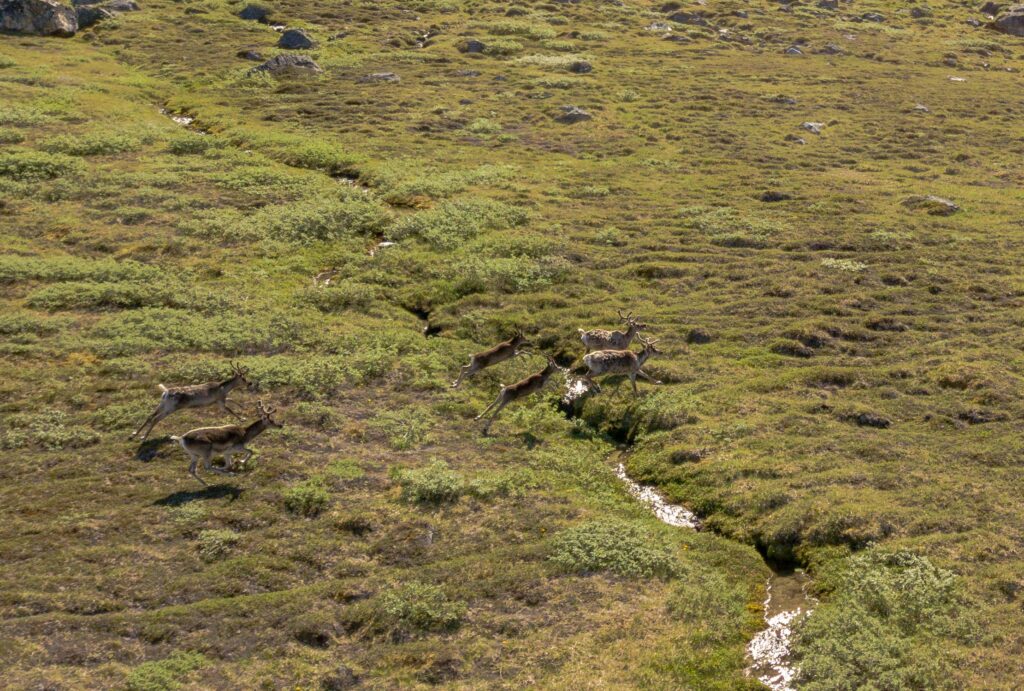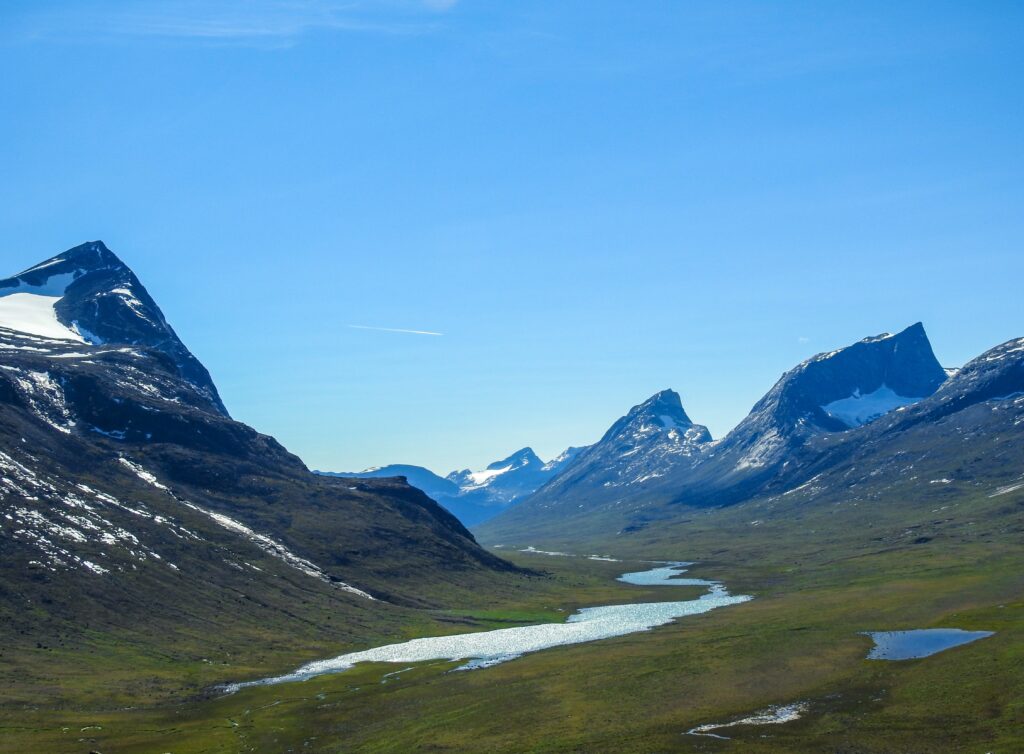 At the end of the valley you start on a bit of an uphill climb, but still fairly easy, and get this wonderful view of this former glacial valley.

When you reach the top you get a great view of another branch of the fiord, this time with lots of icebergs from the Nuuk Icefiord!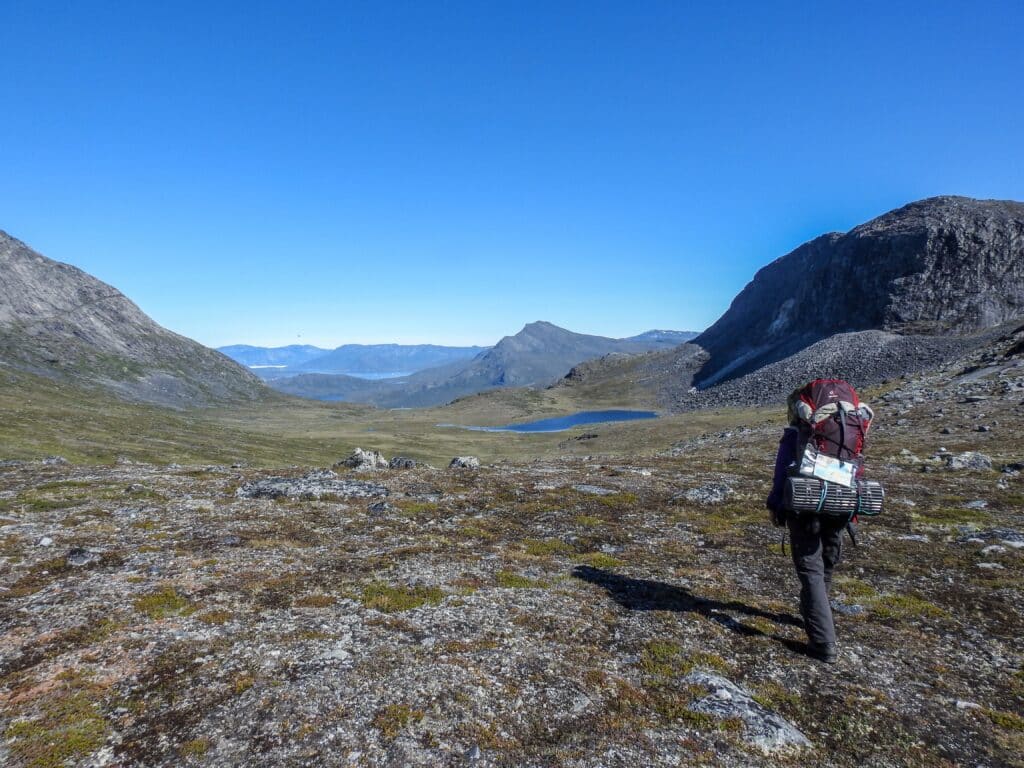 Up there you can actually already see the final destination – the settlement of Kapisillit. We camped right by that lake, just before a nice descent. That day we walked approx. 18 km.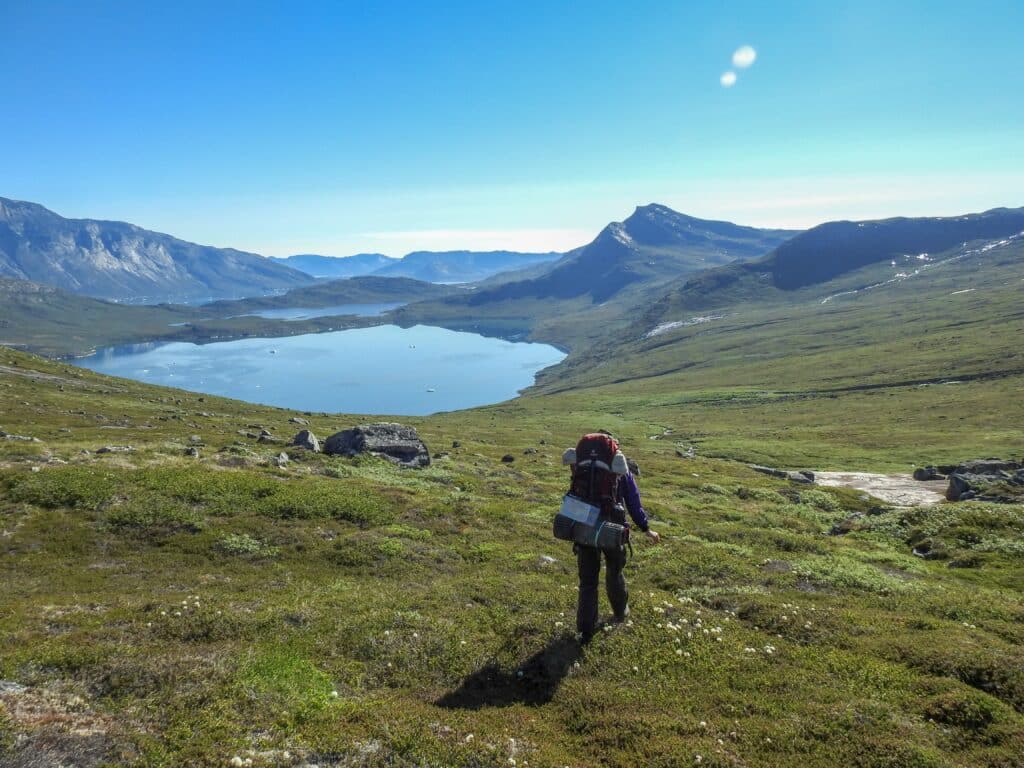 Next morning on the way down to the beach.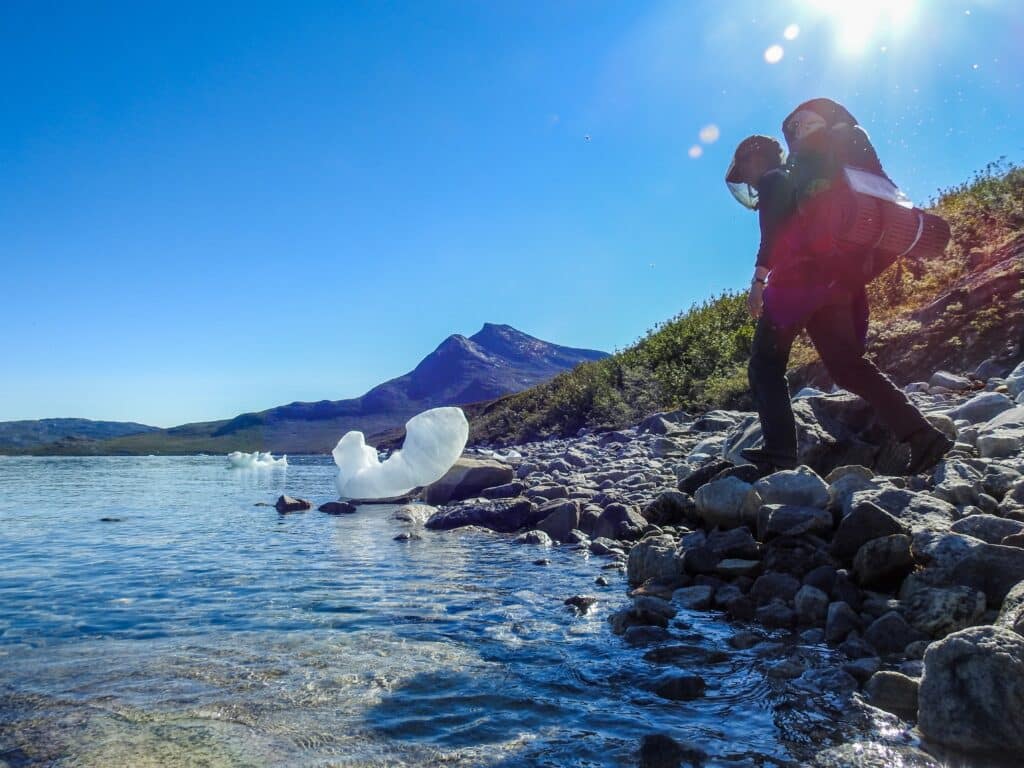 By the beach there were several small icebergs, and noticeably less mosquitoes and flies which was pretty great. We also chipped off some of the ice just to cool down with them. We joked around and called them our very own Eskimo Candy.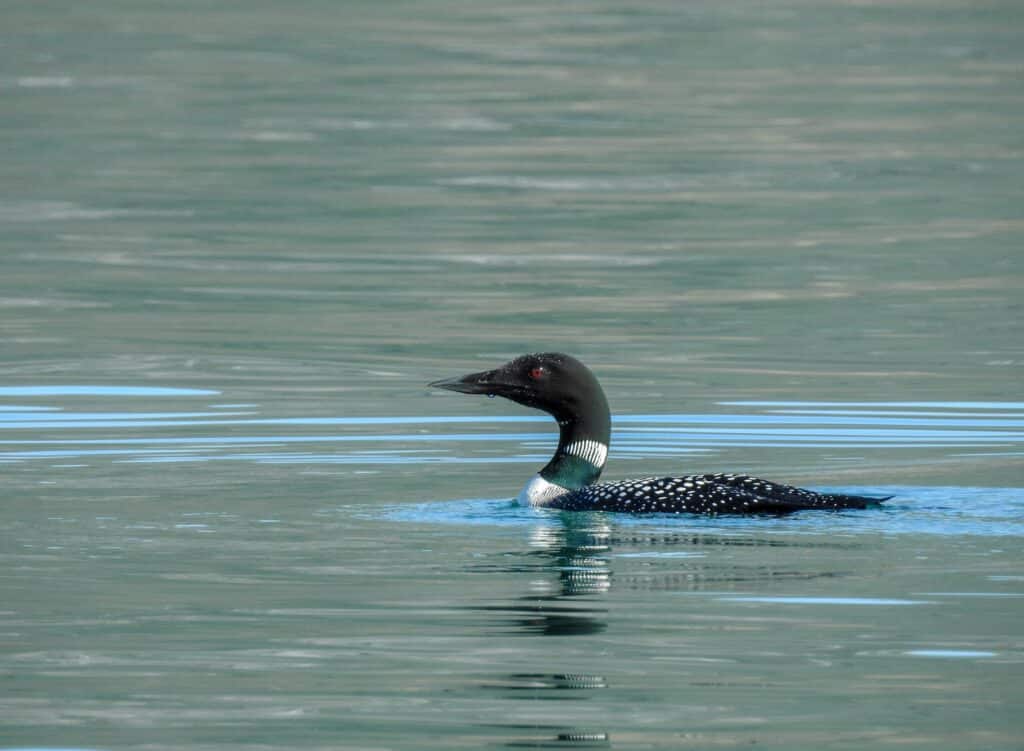 On our next lunch break we were joined by a great northern diver as well as another reindeer!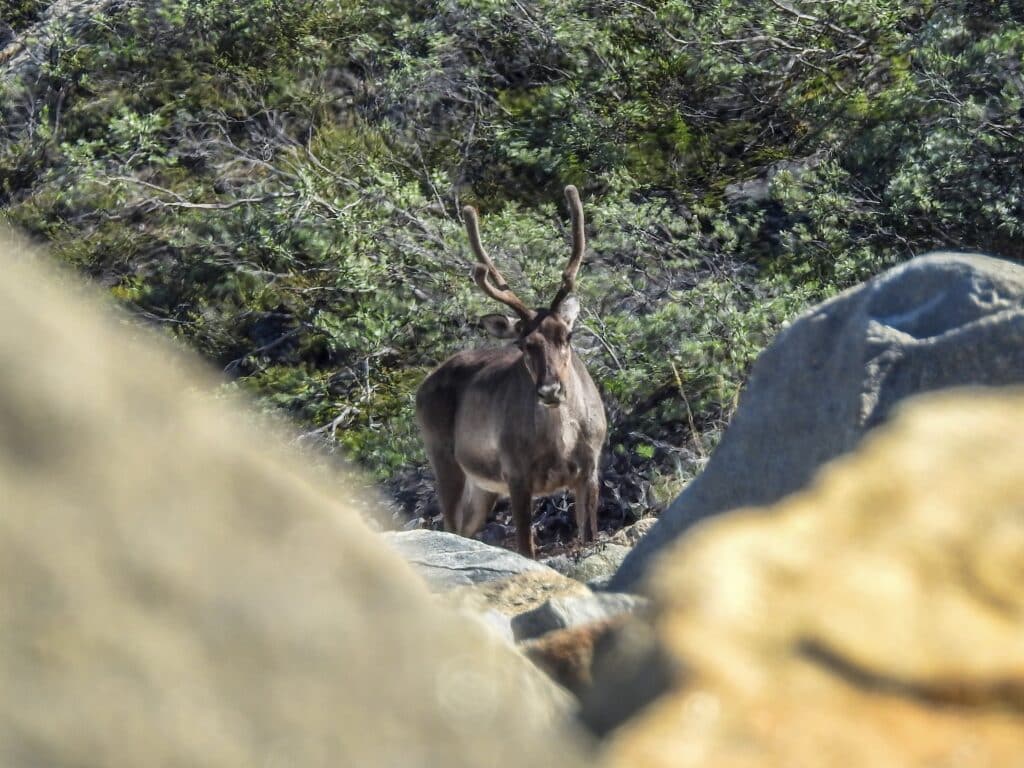 Climbing up from the beach to the lake was probably one of the most idyllic places i've ever seen in Greenland.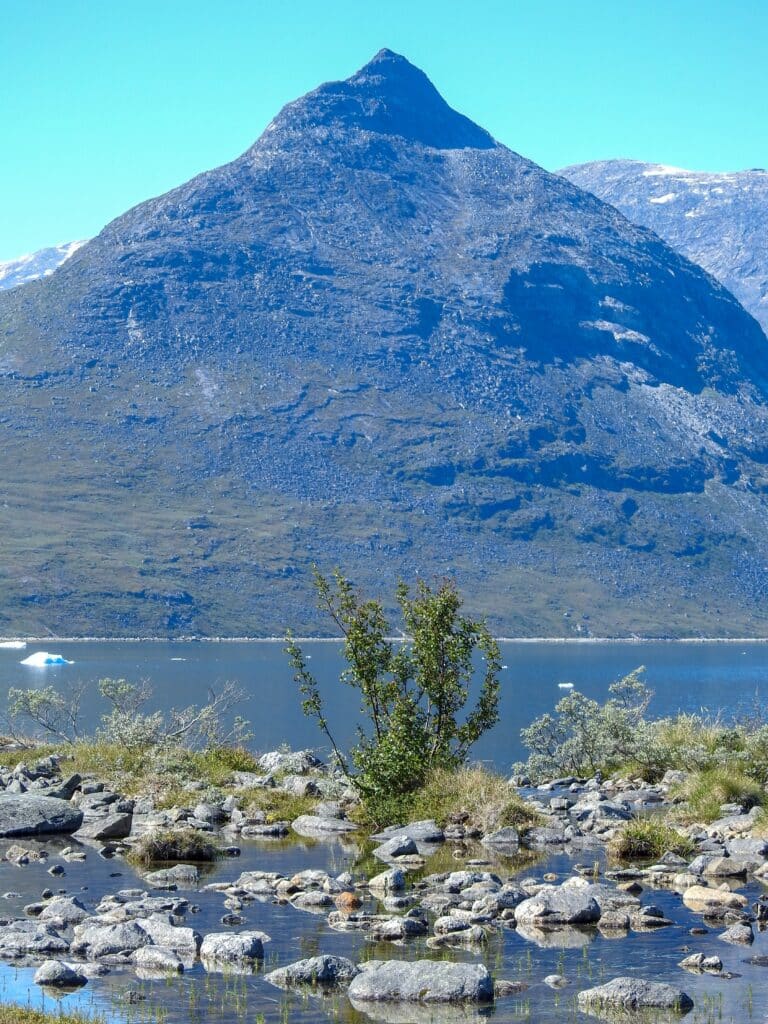 We ended our day in a place called Itinnera, where you see the second star. There is a sort of hostel/cabin that's free to use if it isn't already filled with kids on a weekend trip.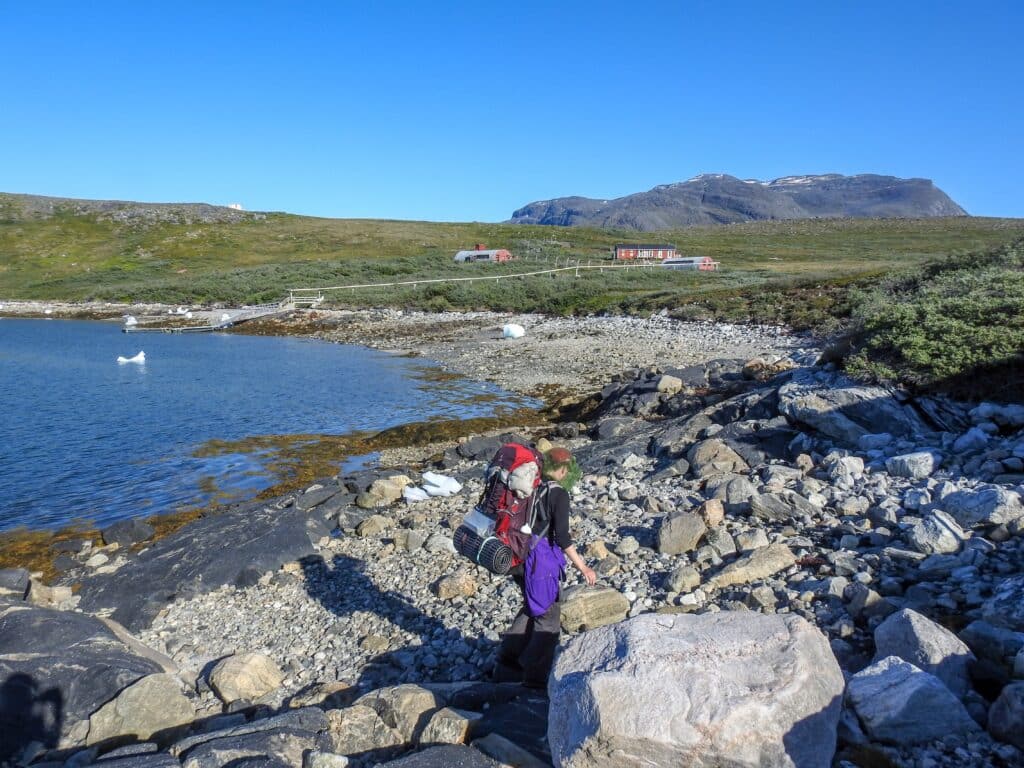 We hiked about 20 km that day. We had pretty tired feet but it was only about 8 km the next day to Kapisillit. In Kapisillit you can get supplies, as well as a shower, but beware. They close at 4 pm. You can also just arrange to be picked up there although it might be worth your while to stay an extra night as it's an easy hike to the Nuuk Icefiord from there. There is also a ferry that goes to and back from Kapisillit every thursday.
Read more travel blogs from Lasse Kyed
Other interesting travel blogs