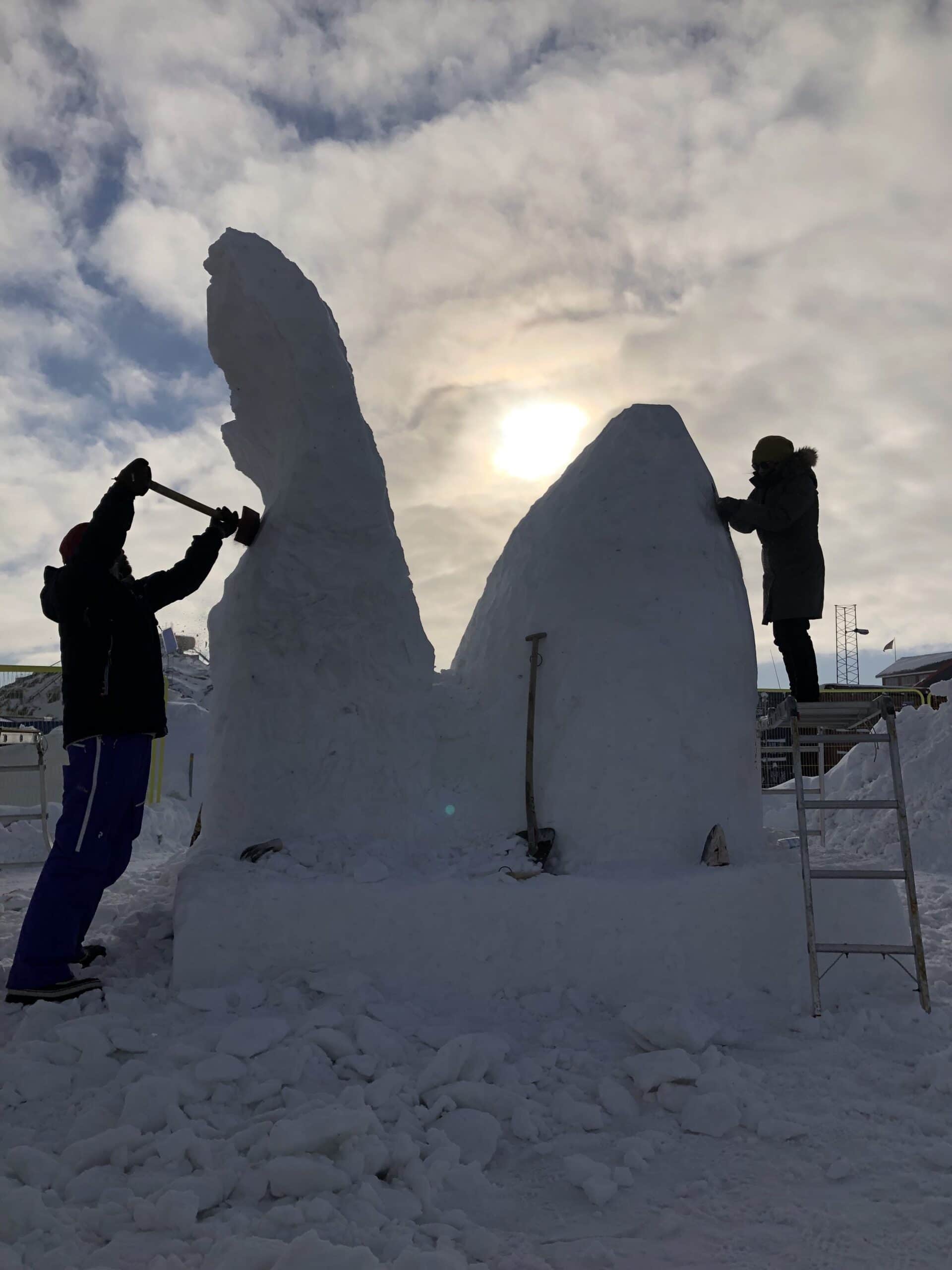 In 1994 was the snow festival held for the first time. This arrangement gathers companies, friends, and families to have a great time and make snow sculptures. This year was 4 cold days, but the participants kept their heat shoveling and forming the 13 big snow squares.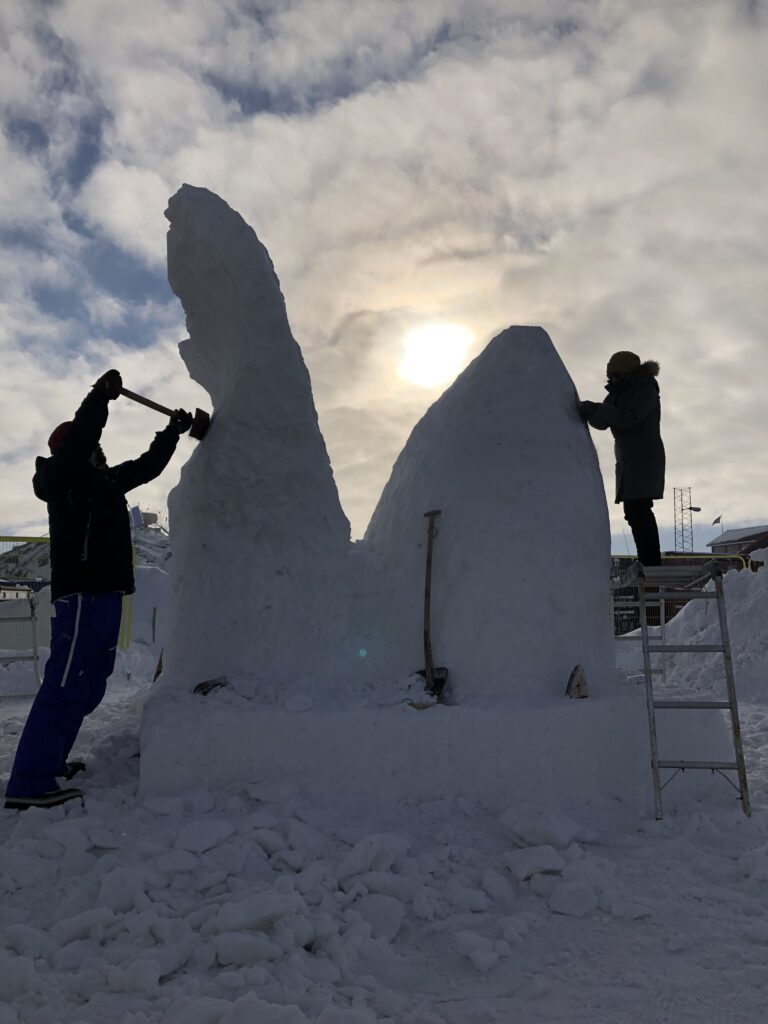 This picture is from the first day but many of the snow squares were already getting into form. It was such a nice atmosphere in this snowy wonderland.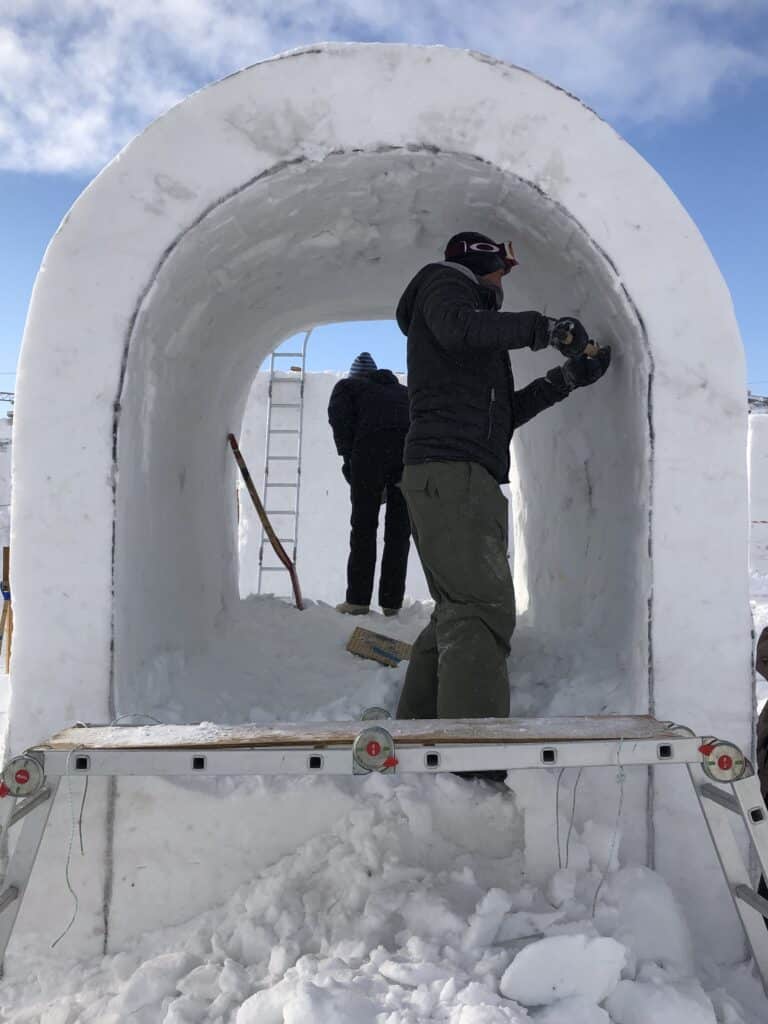 Everyone was busy and excited, but still had time to enjoy it, and talk to people who came around and the other participants.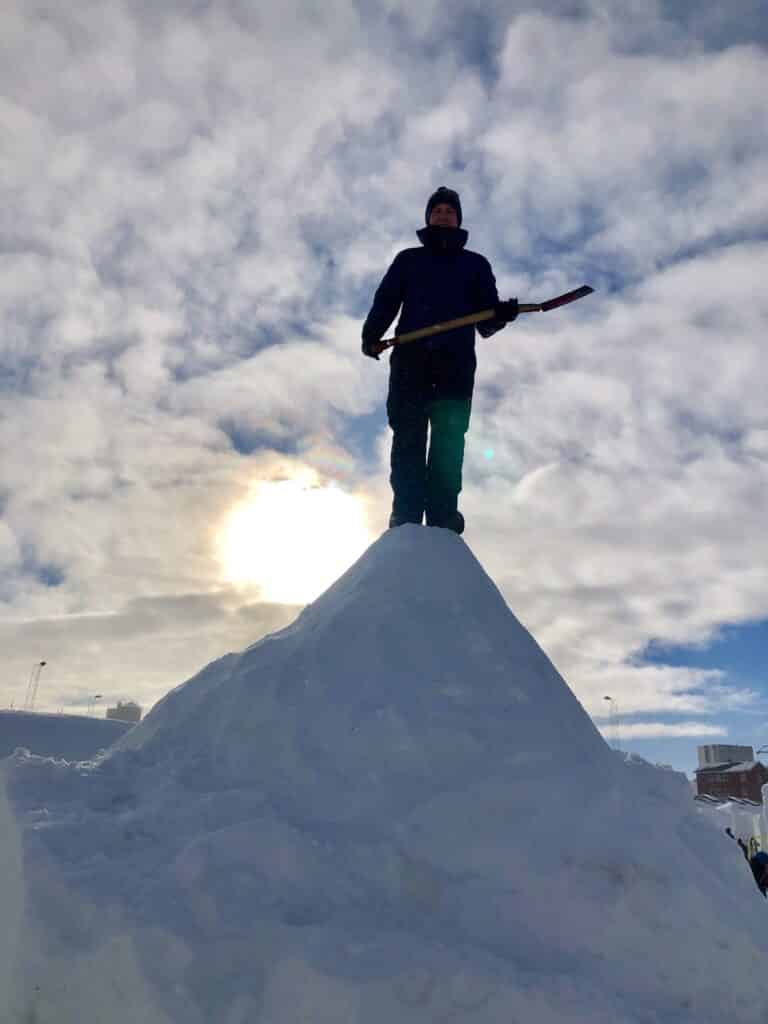 We were cheering for our colleague Lasse and his friend, who was making a water drop.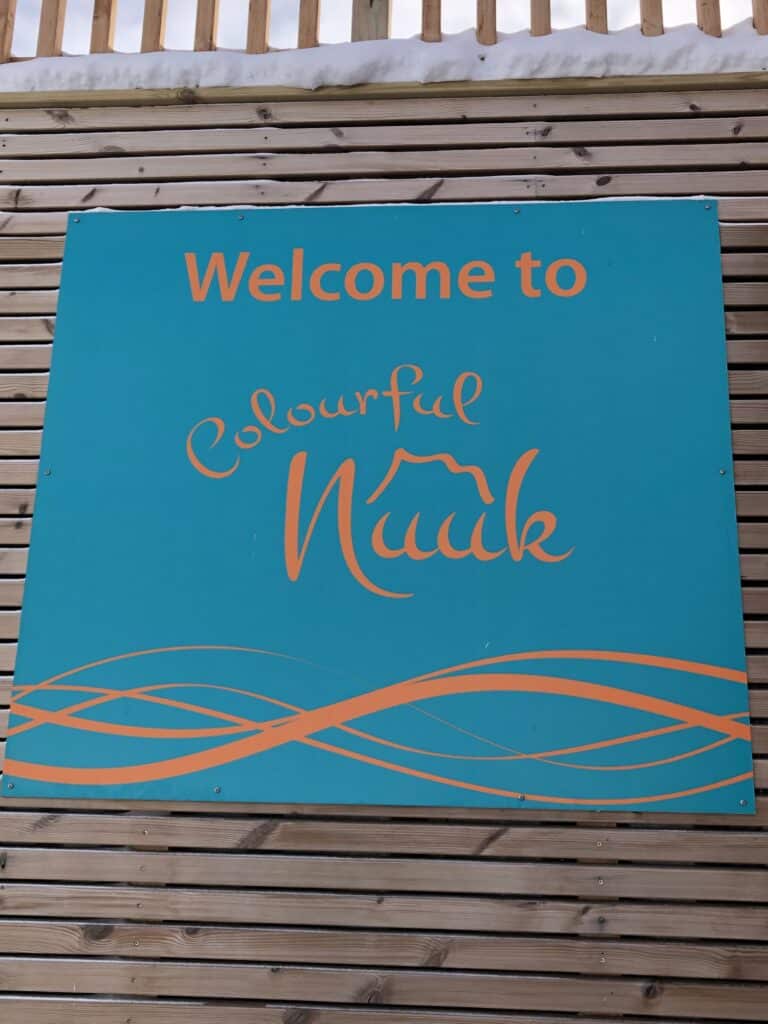 Colourful Nuuk were the organizers of this festival, and there was a nice warm place with food and hot drinks for the participants, where they could have it cozy and talk about the process with their sculptures.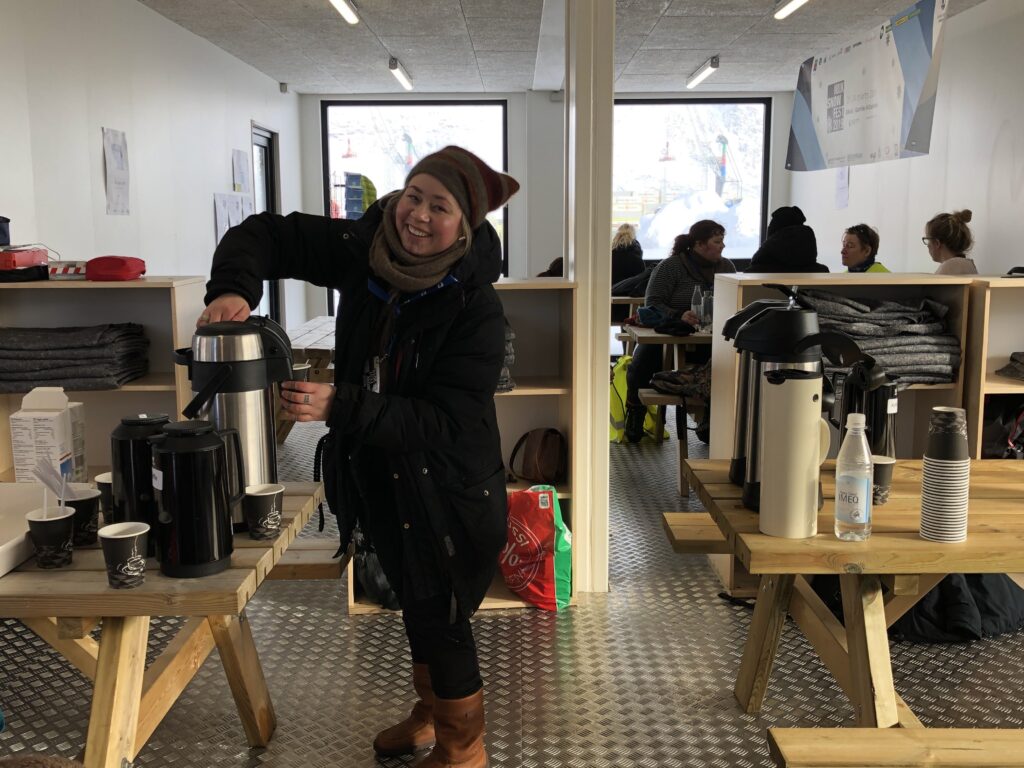 Here you see Katsi who is having a great time with her family making a sculpture, and enjoying a different kind of a weekend.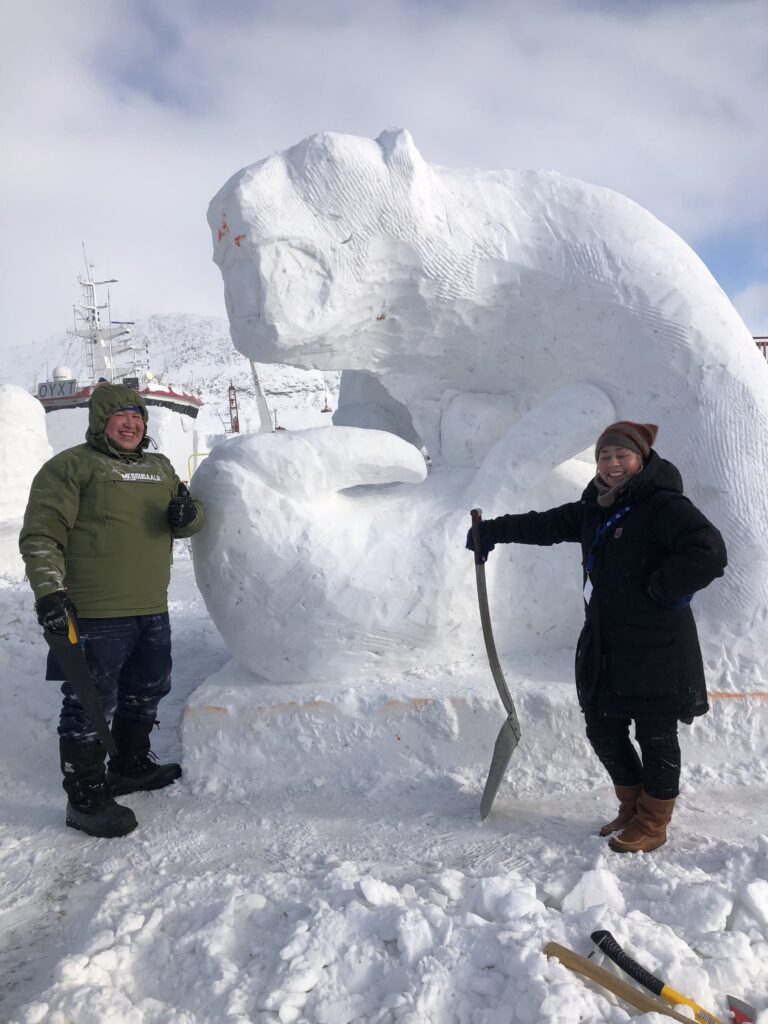 The participants were divided into nonfigurative and figurative themes, and the winners of the nonfigurative were Team Qinngorput with their sculpture "Light in Depth," while the figurative sculpture was made by the couple from the picture above, Katsi and her husband Kim. Their team Sisamaqqat won with their sculpture called »Transformation«.
This amazing video is made by Aputsiaq Davidsen.
Other interesting travel blogs